Vicky Fitzpatrick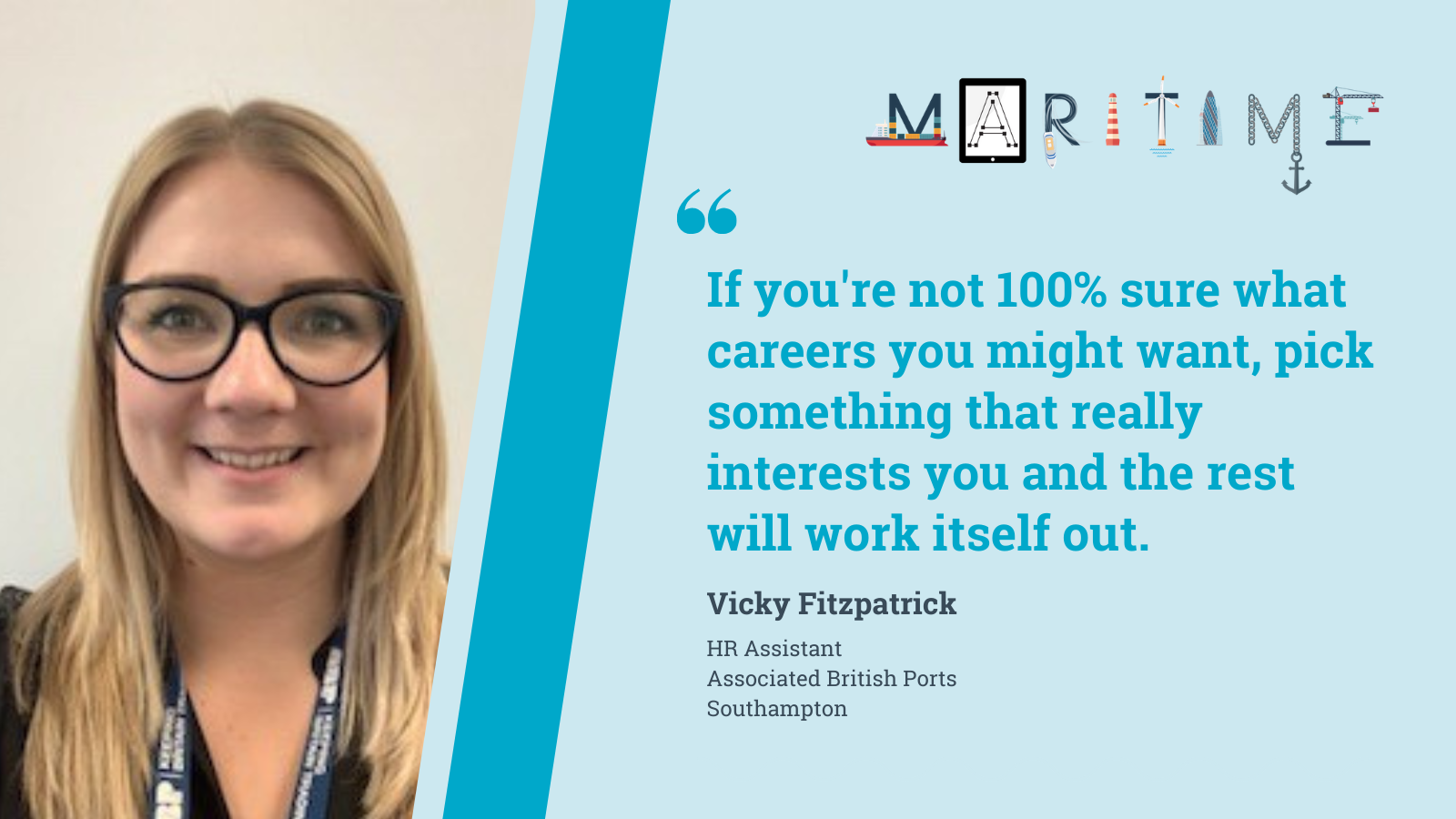 What do you do?
HR covers a wide range of activities from training & learning, recruitment, employee relations, wellbeing and reward to CSR projects, diversity and organisational design.
Similar to a school, businesses have rules which the people need to follow. Part of my job is to make sure all the people in the business follow those rules to make sure our people are kept safe.  Safety is always our top priority.
I also make sure we get the right people into the jobs, this is called recruitment. Recruitment is very important to HR as without having the right people doing the right things at the right time the business cannot operate properly. This means making sure we advertise the jobs in the right places, making the interviews very thorough to make sure we choose the right person. Once we have chosen who we want for the job, I then make sure they get the right paper work before starting and then on their first day make sure they feel welcome.
Another part of my role is to increase the capability of our people. This means making them better at what they do, so as a business we move forward. This means if anyone needs some more knowledge I might organise the teaching for this or if they need to learn some more about another department I might organise for them to shadow in this department. Depending on the job, I might send them back to college or university to complete a course to get them qualified in a specific subject. 
What does a typical day at work look like?
Being in HR means that no two days are the same. We work on a wide range of different projects as well as ensuring a smooth day to day running of the HR department. My day starts by checking my emails to see if anything urgent has come through overnight from our night shift teams.
I might then have a meeting with a manager to talk about their team. We will talk about who might need some more coaching, or who might be ready for a new job, what's going well and what can we improve on. A lot of the work I do is to support and guide managers in making decisions about their people to help make their team better and push the business forward.
I also make time each day to work on one of my projects, one example of the projects I am working on is around improving engagement. This means making sure our employees love coming to work and really enjoy what they do in the workplace.  Another example of a project I am working on is around employee wellbeing, which means making sure our people are healthy, positive and take time for themselves.
I also make sure my own industry knowledge stays relevant, this means keeping up to date with the latest employment law, or reading magazines about the latest thinking in HR to get other ideas from other companies. So each day I make sure I spend some time reading about what's going on in the HR and Maritime / Port industries and thinking about how this might affect ABP. 
How did you get to where you are?
When I was younger I wasn't sure what I wanted to do. I started off studying Travel & Tourism because of my love of all things travel related. This led me to joining a cruise company in Southampton (Carnival UK). In my first role I was working in the Call Centre, helping people decide which cruises they wanted to go on. From there I found I was naturally very interested in the people who worked for the company and how the operations worked on board the cruises. This led me to working in the planning team which looked after the crew on the cruise ships and working out which crew members would go on which ships. From here I then started studying for my CIPD Level 5 qualification which is the governing body for HR. From attending the course I realised I wanted my future to be in HR and from here moved into ABP Southampton to work in my current role of HR. Because I enjoyed learning so much I have now gone on to study my CIPD Level 7 at Solent University alongside my job and hope to achieve the Masters by 2020. 
What do you enjoy doing in your spare time?
Although working hard is very important, it's also important to make time to do the things you enjoy. In my free time I enjoy catching up with my friends and family, I also have two dogs who love going to the beach or the forest. I also enjoy travelling and going to new countries, this year I visited Jamaica and Paris.