Events /
Maritime Skills Commission: Green Skills Forum
Maritime Skills Commission: Green Skills Forum
Published:30 Sep 2021
Last updated:5 Nov 2021

Address
UK


Start Date
3 Nov 2021

End date
3 Nov 2021

Time
12:30 p.m. - 2:30 p.m.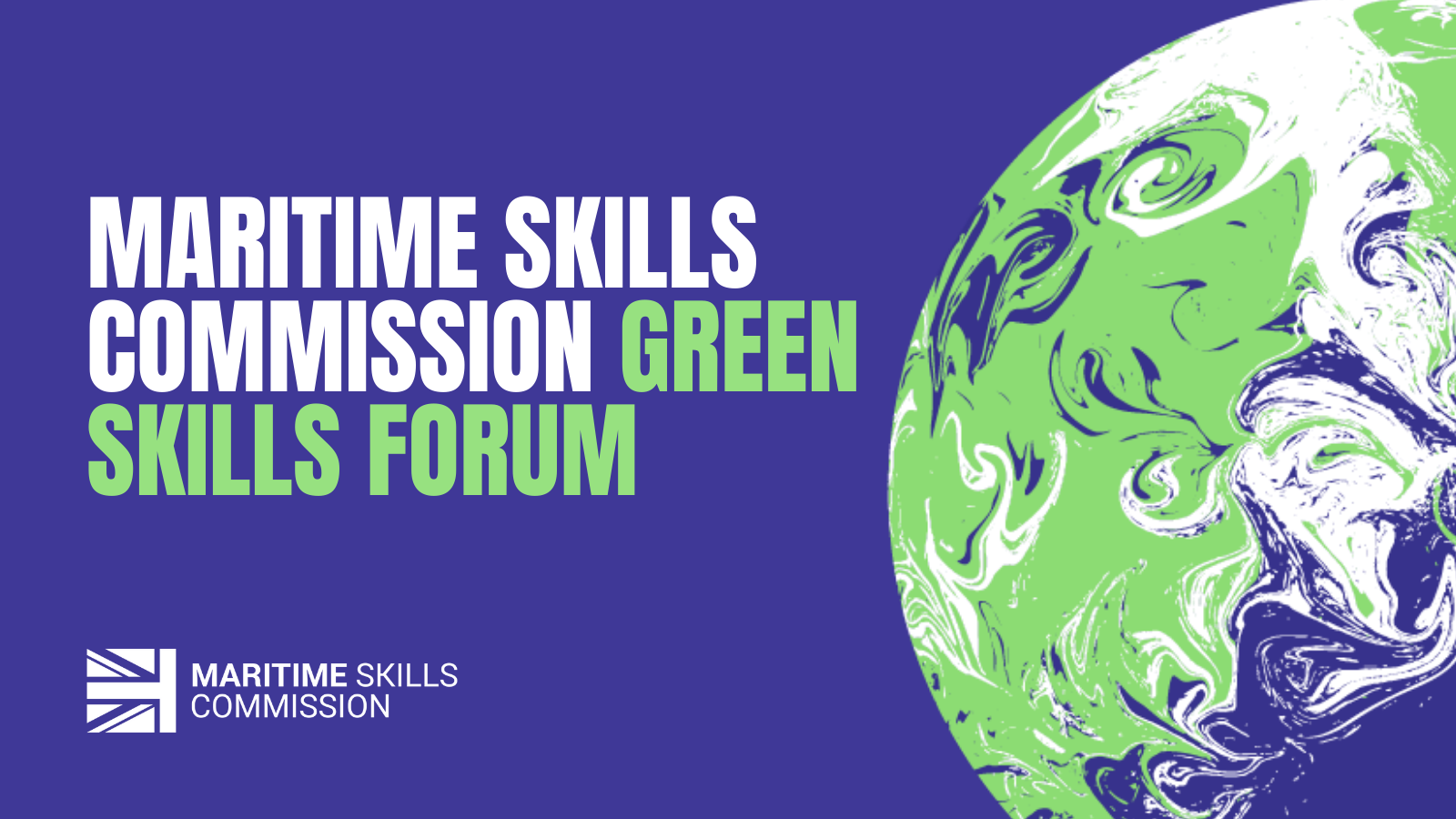 The UK maritime sector has significant work to do as it transitions to net-zero. To ensure we are successful in doing this it is critical that we understand what skills will be required to underpin the transition and to ensure workers are able to adapt and transfer from areas of decreasing employment.  
Greening the Giants, Onward ThinkTank states that some 1.7 million new & green full-time equivalent roles could be created by 2030 and at least 900,000 would relate to energy efficiency and low-carbon heating. They state the other half would come from existing roles made greener. We need to be mindful that there are many jobs that will be required into the future, and we must ensure that the current and future workforce has the transferable skills in place to adapt.  
The Maritime Skills Commission as a strategic body, formed by Maritime UK and the Department of Transport, is committed to weaving the green skills agenda through its updated Scheme of Work but to be able to this the Commission needs to hear from industry about what is currently working; what challenges will be faced and, importantly, what does 'green skills' mean for different parts of the sector.  
The scoping forum will bring together Commissioners with industry to identify what skills will be required to transition to net zero and will focus the following key questions: 
Will your business need to reskill/retrain your workforce to transition to net zero? 
How will, or is, your business reskill/retrain your workforce to transition to net zero? 
What needs to happen for your business to reskill/retrain your workforce? 
What support will your business require to reskill/retrain your workforce?  
What will be your biggest challenge in reskilling/retraining 
The panel will include:
Professor Graham Baldwin, Chair, Maritime Skills Commission (CHAIR) 
Allan Dickson, Second Engineer from Scotland and Nautilus International member 
Dr Iain Percy, CEO and David Tyler, Commercial Director, Artemis Technologies 
Allan Ralston, Director of Energy and Renewables, Harland and Wolff
Paul Wickes, Chief Executive Officer and Aurelie Nollet, Director of Strategic Development, Cornwall Marine Network 
The findings will be written into a recommendation paper which will be shared in early 2022. The event will be held in a hybrid format with in-person attendance at COP26 and online. 
Watch the recording below