Media /
Blog: Stena Line's Diversity month celebrates ethnicity and skin colour
Blog: Stena Line's Diversity month celebrates ethnicity and skin colour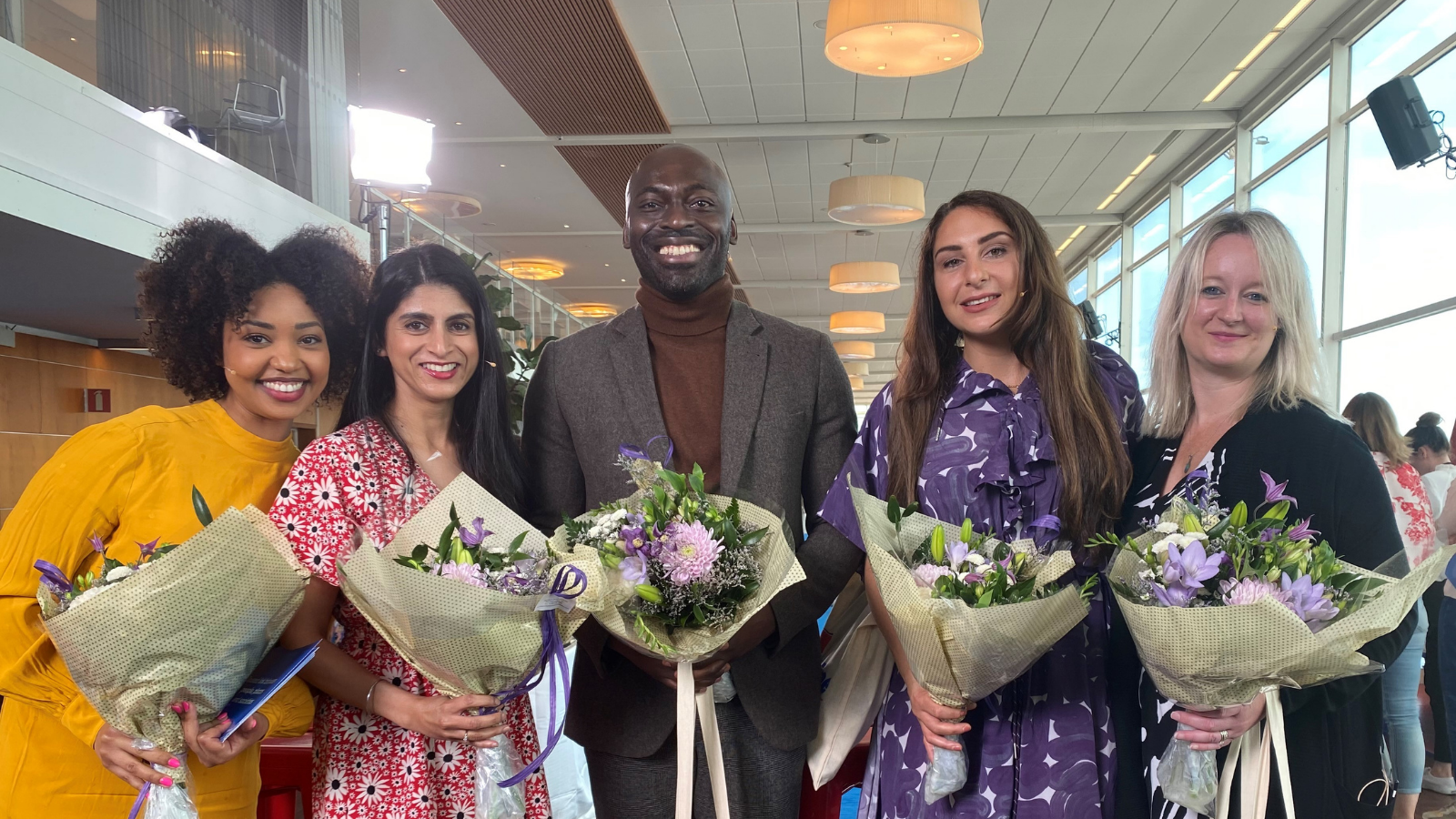 May 2022 marked Stena Line's Diversity Month. Diversity Month was launched to assist Stena Line's ambition of becoming a world leader in sustainable shipping, which can only be achieved if they can demonstrate their commitment to creating an industry that is characterised by diversity, equality and fairness.  
Diversity Month provides a platform where all of Stena Line's employees and clients can learn together and listen to the experts. This year's theme was ethnicity and colour.  
Leadership starts from the top and with the ambition of leading the sector on equality and diversity, having recently set out their ambition to become an attractive, safe and inclusive workplace for all by 2026, Niclas Mårtensson, CEO, Stena Line said, 'Everyone is a valued member of our family no matter who you love, what you believe in or the colour of your skin'. 
In October 2021, Stena Line appointed Salem Yohannes as their Diversity and Inclusion Lead to take forward the business helping to speed up the journey to equality.  
Over the course of the month, Stena Line held different activities for colleagues to raise awareness around the issues of ethnicity and skin colour including: 
Employee stories on Stena Line intranet: colleagues from ethnic minorities share their real-life experiences at home and at work 

A card game: a reflection activity to play in your teams, to encourage discussion of issues relating to people's identities 

A brochure: with tips about how to be a more inclusive colleague 

Posters and portraits: around our workplaces raising voices with different skin colours from different ethnicities. 
The month came to a close with a face-to-face panel event in Gothenburg, which focused on ethnicity and skin colour. The event was opened by Maritime UK's Chrissie Clarke, Head of Diversity, and Stena Line's CEO. 
Previously, Stena Line celebrated European Diversity Month and highlighted the important role that diversity plays in the workplace and society by creating 'A Culinary Journey' which was comprised of almost 40 different nationalities. You can get access to the cookbook by emailing - communications@stenaline.com. 
Stena Line are proud sponsors of Maritime UK's Diversity in Maritime Programme which aims to promote a fair, equal and inclusive UK maritime industry that embraces diversity and creates a supportive and open atmosphere for all to be able to achieve their potential. The programme is comprised of four different networks: 
Ethnicity in Maritime 

Pride in Maritime 
Women in Maritime 

Mental Health in Maritime 
Looking to the future, Stena Line has based their sustainability strategy on six UN Sustainable Development Goals, three of which directly feed into diversity and inclusion. They are:  
Gender Equality 

Reduce Equalities 
Good Health and Well-being 
On 18 May 2022, Captain Bryson became the first female captain at Stena Line, marking a historic moment for both the company and the women within the organisation. This does not stop there, as they have now committed to recruiting more women in managerial roles across the business and have set a target of appointing 30% female managers by 2022.  
To ensure that the business is a safe space and that everyone feels welcome, they are now running regular training for managers on how to prevent and tackle harassment, bullying and victimisation. 
Stena Line is a sponsor of the Diversity in Maritime programme.