Media /
Blog: Strengthening the link between academia and industry
Blog: Strengthening the link between academia and industry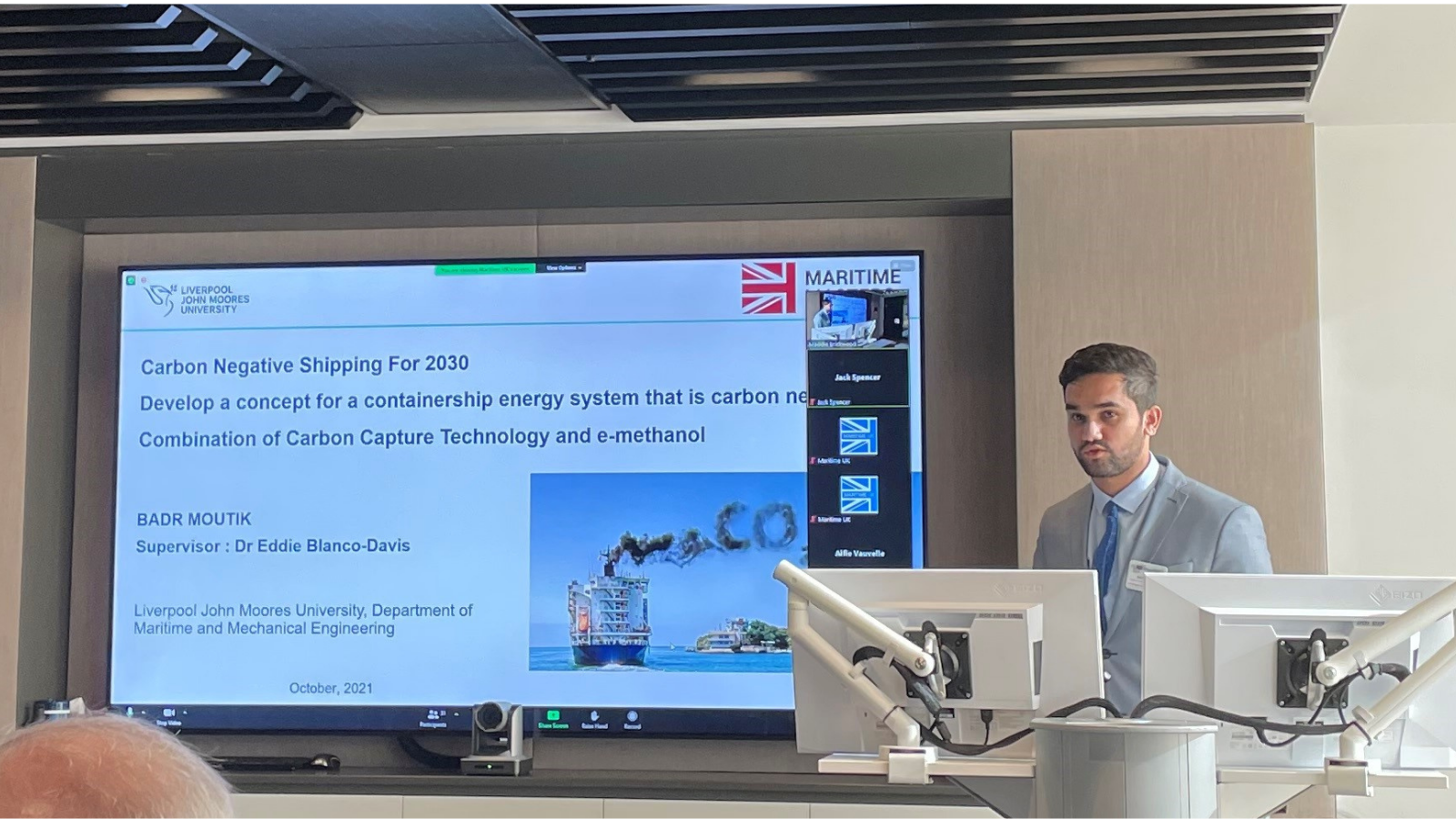 Last month, Maritime UK completed the fourth iteration of the MaritimeMasters programme, bringing together finalists from participating universities to present research to an industry audience and expert panel. The programme is sponsored by Royal HaksoningDHV, Clarksons Platou and the Institute of Chartered Shipbrokers.
The finalist reception took place at Clarkson Platou's iconic St Katharine Docks, and was designed to help to strengthen the links between the UK maritime sector and academica, promote academic excellence amongst students and universities and offer valuable research to support the sector's collaborative work.
The programme sees students adopt research topics proposed by the industry as their masters dissertation. They then work with those industry partners throughout the year and present their findings to industry leaders on the completion of their studies, with experts voting for a winning research project.
After an opening from Malcolm Willingale (Training Specialist at Clarksons Platou) and talks from Robin Mortimer (Maritime UK Vice Chair) and Lorna Wagner (Programme Manager for Careers and Outreach at Maritime UK), it was over to the students to pitch their research to the panel of experts.
Badr Moutik from Liverpool John Moores University opened proceedings with a study on Carbon Negative Shipping For 2030, presenting a carbon negative containership energy system concept. Chris Baker, a Graduate Naval Architect from the University of Plymouth, followed, with research on how and why the UK should invest in LNG bunkering. The audience then heard from Frederik Tufte of the BAYES Business School, whose research was titled 'Optimising the UK Short Sea Shipping risk/return profile through the energy transition'. Benjamin Scott from the University of Strathclyde conducted an 'experimental and numerical investigation into the added resistance due to biofouling using a fully turbulent flow channel', whilst the final student to present was Kalliopi Anastasiadou from the Queen Mary, University of London, focusing on collisions and cyber risk insurance for autonomous vessels.
Following the in-person presentations, the session moved onto virtual presentations, hearing from Alfie Vauvelle from the University of Southampton who offered an experimental investigation of the damage tolerance of Natural Fibre Hybrid Composites. Haolin Xue, from UCL, was next to present and shared his research on 'Deep learning based Semantic Segmentation for Maritime Environments using Super-pixel Algorithm'. The final talk was from Jack Spencer of Cardiff University, who presented research on 'Forecasting Chinese iron imports using AIS data-driven model'.
Once the presentations were complete and the panel had grilled the students on their research and maritime studies, an online poll went live and Badr Moutik was subsequently crowned the winner.
The Maritime Masters Finalist Reception offered an excellent opportunity to bring together students with industry colleagues, some of whom have mentored students throughout their research. A huge thank you to everyone who took part in proceedings, and again to the sponsors Clarksons Platou, Royal HaskoningDHV and the Institute of Chartered Shipbrokers who make the programme possible. 
To find out more about upcoming events hosted by Maritime UK, click here.