Media /
News: Cruise industry shutdown could wipe £108m from Scottish economy
News: Cruise industry shutdown could wipe £108m from Scottish economy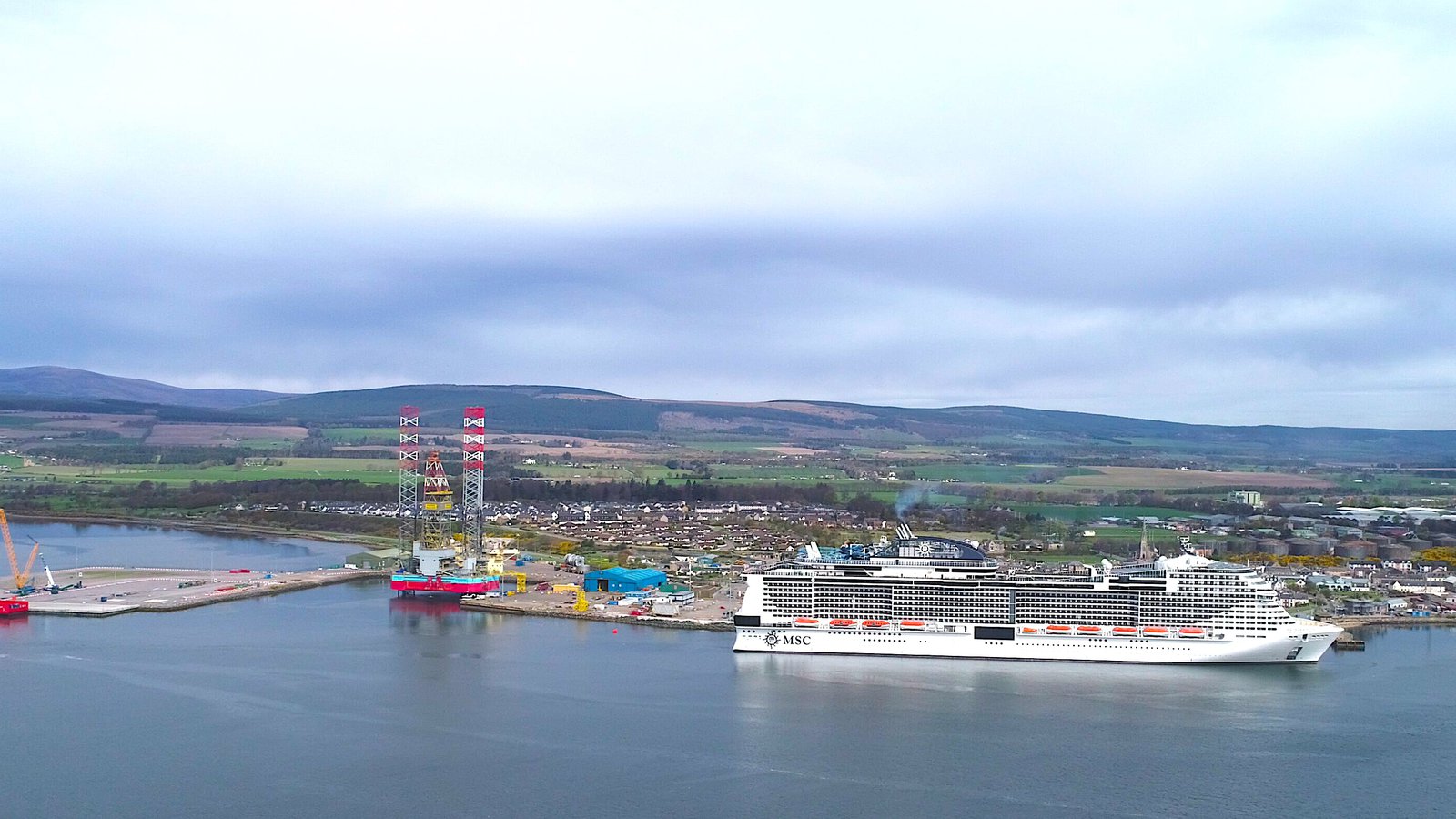 800,000 Cruise Passengers go through Scottish Ports, Generating £104,000 per Cruise
Maritime UK calls for Government to back Cruise and Maritime as recovery driver

The shuddering halt of the cruise sector caused by coronavirus is estimated to cost the Scottish economy £108m by the end of 2020. To encourage a bounce back in the sector once lockdown restrictions are lifted, Maritime UK is urging the Government to work with the sector to support the return to business of cruise once the lockdown is eased recognising the major role it can play in kickstarting economic activity in the coastal community.
Almost 900 cruises a year begin their voyage in Scotland. It is estimated that each cruise generates £104,000 for the economy. The Highlands and Islands, where over 10% of all Scottish cruises start, will also be particularly affected with an expected £28.1m in foregone earnings. These figures include the deep regional supply chains that benefit from maritime activity like manufacturing, hotels, laundry, taxi drivers and other suppliers. 
Speaking on the impact of COVID-19 to our coastal communities Maritime UK Chair, Harry Theochari said:
"Scotland is a leader in the UK when it comes to cruise with so many ships starting and finishing their voyages there. Given that key role, the economic hit from cruise business being on hold is substantial. £108m is a massive figure and it will be felt by thousands of people across the country. The good news is that cruise will be ready to resume operations when it is safe to do so, and it is therefore important that government backs the sector as a driver of economic growth to aid the recovery."
Nationwide, the industry generates £10 billion for the UK economy, supports 40,517 direct jobs paying £1.35 billion in wages, and 88,519 total jobs paying £3.05 billion in wages. The UK has become a global hub for cruise; providing massive commercial opportunities for British companies and tremendous opportunities for young people working aboard to see the world.
It is therefore vital that, when it is safe to do so, cruise lines can operate once again. Our cruise lines chose voluntarily to cease operations ahead of government guidance.  Cruise lines are now planning to introduce even more enhanced health protocols to safeguard the travelling public and the communities visited by cruise ships, and are ready to work with government and ports to plan an orderly and safe return to operations.
Harry Theochari added:
"During the election government rightly highlighted the need to support our coastal communities, many of which have felt left out and left behind in recent decades. Growing cruise line calls to our seaside towns and cities in recent years has brought billions in economic value and has been a real success story for local suppliers.
"Scotland and the UK has become a global centre for cruise, providing great commercial opportunities for British companies and opportunities for our young people to see the world with a career at sea. Scotland is right at the heart of that.
"Globally, the cruise industry is suspension. There is no 'quick fix' and the situation is causing a domino effect on communities that are reliant on cruise tourism.  For the millions who rely on the cruise industry, we're calling on government to support cruise when the time is right as a critical part of the recovery process, not least to help in supporting growth in our coastal communities."
Economic impact of the cruise industry (research by CLIA): 
The cruise industry generates £10 billion for the UK economy annually, supports 40,517 direct jobs paying £1.35 billion in wages, and 88,519 total jobs paying  £3.05 billion in wages.
A fifth of the 435,000 people employed in businesses supported by the industry across Europe are based in the UK.  As well as cruise line employees – both on board and shoreside - the industry supports an extensive supply chain, including travel agencies, airlines, hotels, local transport operators, and port agents.
Every £40,954 spent by cruise passengers generates one job in the UK.
Unfortunately, the global suspension of cruise operations will impact communities and businesses.  For every 1% drop in cruising in the UK, up to 530 jobs can be lost. Each day of the suspension results in the loss of 55 direct jobs and 139 total jobs in the UK.