Media /
News: Maritime UK launches landmark Offshore Wind Plan
News: Maritime UK launches landmark Offshore Wind Plan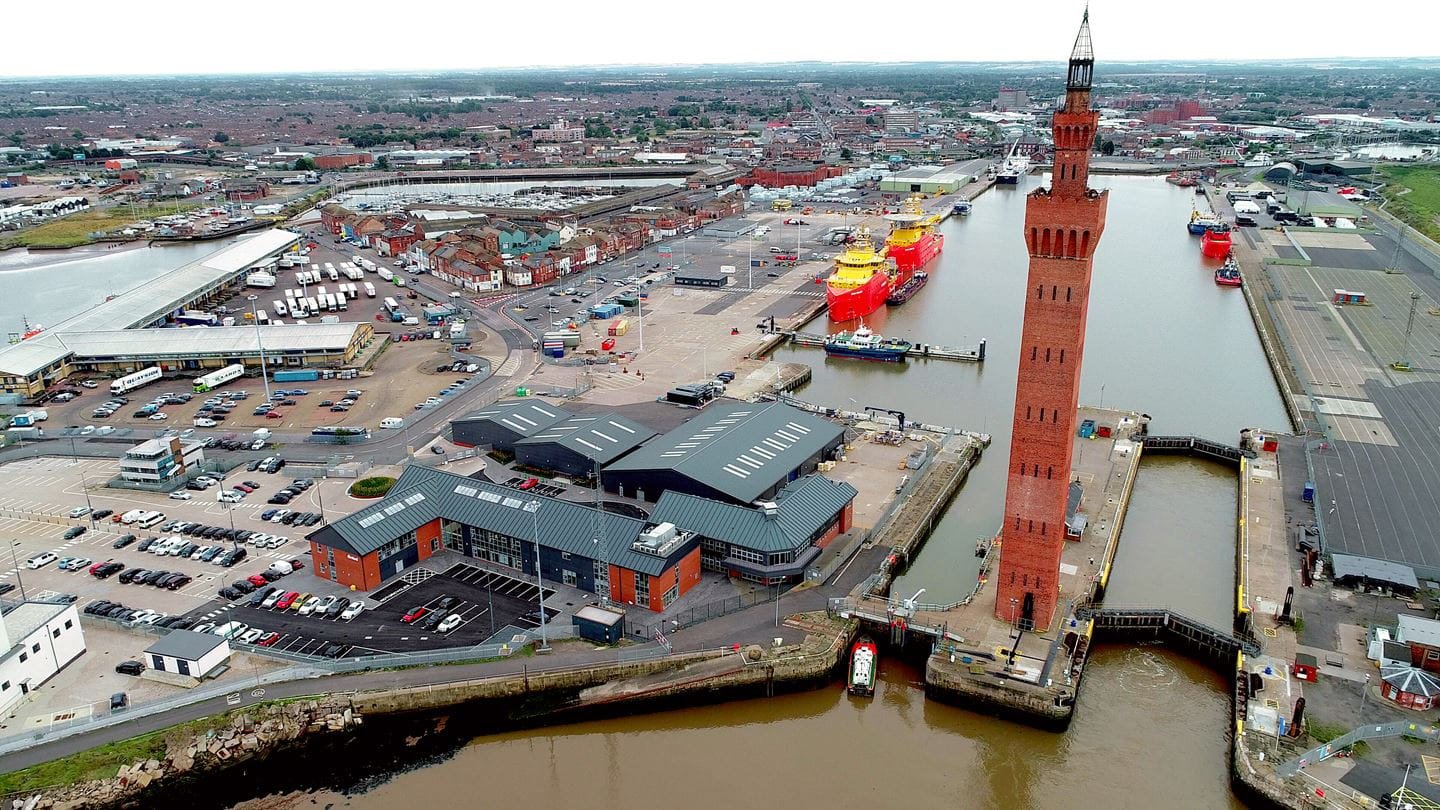 Maritime UK is today (8 March) launching its comprehensive and ground-breaking Offshore Wind Plan at the Offshore Renewable Energy (ORE) Catapult's Operations & Maintenance Centre of Excellence in Grimsby, with the support of Associated British Ports.
The Offshore Wind Plan makes a series of recommendations for how the maritime sector, the offshore wind sector, and governments can work together to deliver maximum economic benefit from the growth of offshore wind across the maritime supply chain in sectors like ports, shipbuilding, crewing and professional services.
Rt Hon Graham Stuart MP, Minister of State in the new Department for Energy Security and Net Zero backed Maritime UK's Offshore Wind Plan, saying: 
"The offshore wind industry is a major UK success story, with the largest operational fleet in Europe, the world's four biggest individual windfarms and the highest ambition of energy produced by 2030.
"I therefore welcome the publication of the Maritime UK offshore wind plan, which highlights the numerous opportunities on offer for the UK's maritime industries at both existing and new offshore wind farms.
"We can all look forward to working together to deliver the maximum economic benefit for local areas and helping create more well-paid jobs for those people living in and around our coastal communities."
Opportunities identified in the Offshore Wind Plan include building vessels in the UK to support developments and further growing UK ports as centres for manufacturing and assembly for offshore developments.
In partnership with Renewable UK, the trade association for wind power, wave power and tidal power industries in the United Kingdom, the launch of the Offshore Wind Plan will also see the birth of a new partnership between the Maritime and Renewable sectors, bringing industry partners and government departments together to focus on delivering the plan's recommendations.
The launch event at ORE Catapult's Operations & Maintenance Centre of Excellence in Grimsby will see the maritime and renewables industry come together to identify priority areas for collaboration to ensure the rapid growth in offshore wind is delivering good jobs and economic growth across the UK.
ORE Catapult estimates that 149 Surface Operation Vessels (SOVs) will be needed to serve rapidly expanding offshore wind developments in Europe by 2030, and up to 309 by 2050. The ports sector has a well-established capability to support the offshore green energy sector. The UK's bold growth ambition for floating offshore wind provides a transformational opportunity to turbo charge the investment and good jobs the sector enables.
Commenting on the launch of the Offshore Wind Plan, Maritime UK Chair Robin Mortimer, said:
"The maritime sector already plays a key role in our collective efforts to deliver a cleaner and more sustainable future by the middle of this century.
"Maritime UK's Offshore Wind Plan sets out how delivering energy security through growing offshore wind can drive economic growth and job creation across the country through the maritime supply chain.
"With its people, expertise, equipment and infrastructure, the maritime sector is present throughout the lifecycle of offshore wind and is uniquely placed to deliver well-paid, high-quality jobs and new industries, particularly in coastal towns and cities."
Key recommendations and proposals within the plan include:
Creating quality career pathways for young people
Rewarding higher UK supply chain content in offshore wind projects
Reforming the planning system to enable green projects to be delivered quicker
Encouraging lenders and investors to finance infrastructure and vessels
Renewable UK's Director of Offshore Wind Jane Cooper said: 
"This plan will enable the offshore wind industry to work even more closely with our colleagues in the maritime sector on maximising the massive economic opportunities we're offering, creating tens of thousands of high-quality jobs and attracting billions in private investment over the course of this decade.  
"To reach the Government's target of 50 gigawatts of offshore wind by 2030, the offshore wind and maritime sectors will need to work collaboratively with aligned objectives to transform and rejuvenate ports around the country, enabling us to manufacture and assemble state-of-the-art turbines and other infrastructure at quayside locations. This will create further opportunities for vessels to help us to install vital new projects, including innovative floating turbines further out to sea. There's a natural synergy between our sectors which we're keen to enhance as we move forward together".
Andy Reay, Head of Offshore Wind for Associated British Ports, commented: 
"Associated British Ports is proud to support the launch of Maritime UK's Offshore Wind Plan. Our ports, such as Grimsby – the world's largest offshore wind Operations and Maintenance port – demonstrate how offshore wind can catalyse investment and high quality job growth, an impact that should be hugely boosted by the new generations of floating offshore wind. Delivering the Offshore Wind Plan's recommendations and a partnership approach both between supply chain players and industry and governments will be key to achieving the environmental and economic opportunities for the UK."
Maritime UK is grateful to Bibby Marine for their support with the development and launch of the plan.
For more information about the launch of the Offshore Wind Plan, please contact Maritime UK Policy and Research Giorgio Buttironi at gbuttironi@maritimeuk.org
Download