Media /
News: Maritime UK calls on companies to submit topics for Maritime Masters 2020
News: Maritime UK calls on companies to submit topics for Maritime Masters 2020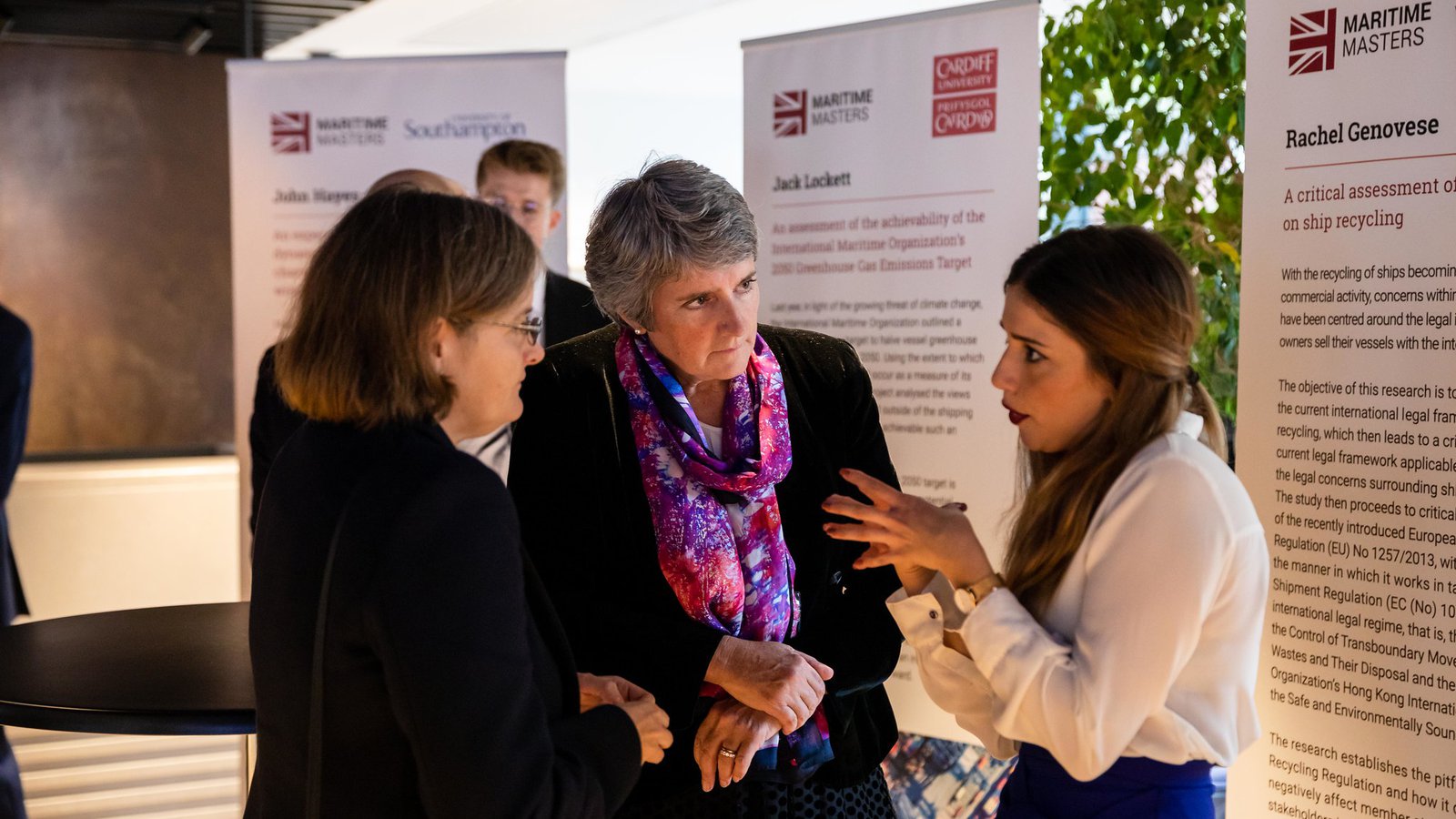 Maritime UK has today opened its call for industry submissions to Maritime Masters 2020. Companies and organisations working within the maritime sector are invited to submit research titles and general topics in which they are keen to see new and thought-leading research produced.
The Maritime Masters programme, currently commencing its third cycle, is an initiative run by Maritime UK, intending to create increased connectivity between academia and industry. The programme promotes academic excellence among students, whilst providing industry with new and relevant research.
Following industry submissions of topics, Maritime UK attempts to pair relevant student topics to industry interests through the industry adoption process. Industry adoption creates a relationship between students and those with industry expertise and experience.
The Maritime Masters programme features a series of events throughout the academic year, with the finale being the Maritime Masters Finalist Reception, at which the finalists from each university are invited to present their research, and one is voted the winner.
2019's winner was University of Strathclyde student Jordan Curtis, who presented his research on the aerodynamics of wingmast design. In 2018, the prize was won by Tessa Jones, who represented Queen Mary, University of London for her research on blockchain.
Participants in the Maritime Masters programme represent a range of academic disciplines, from maritime law and business studies, to environmental research, engineering and naval architecture. Participating universities for the 2020 programme include UCL, University of Plymouth, University of Southampton, Queen Mary University of London, Cass Business School, University of Strathclyde, Newcastle University, Liverpool John Moores University and the University of Cardiff, representing the breadth of the UK's academic excellence.
Linn Vardheim, Programmes Officer at Maritime UK said:
"We're delighted to be launching the third iteration of the Maritime Masters programme, which has seen some fantastic new research generated by our participating students over the past two years.
"To realise the UK's ambitions set out in Maritime 2050, it's really important that we build stronger bridges between academia and industry and make that the norm rather than the exception.
"We urge industry to get involved by submitting ideas for industry adoption, and to participate at Maritime Masters events throughout the year."
With students from the participating universities writing their research, companies are now urged to engage and shape 2020's programme. Submission of industry topics can be done through this form, or by contacting Programmes Officer Linn Vardheim at lvardheim@maritimeuk.org.
More information

About Maritime UK
Maritime UK is the umbrella body for the maritime sector, bringing together the shipping, ports, services, engineering and leisure marine industries. Its purpose is to champion and enable a thriving maritime sector.
Supporting over 1 million jobs and adding £46.1bn to our economy, maritime is responsible for facilitating 95% of UK global trade, worth over £500bn per year.
The UK maritime workforce is 42% more productive than the average UK worker.