Media /
News: 'Maritime UK Solent' to launch
News: 'Maritime UK Solent' to launch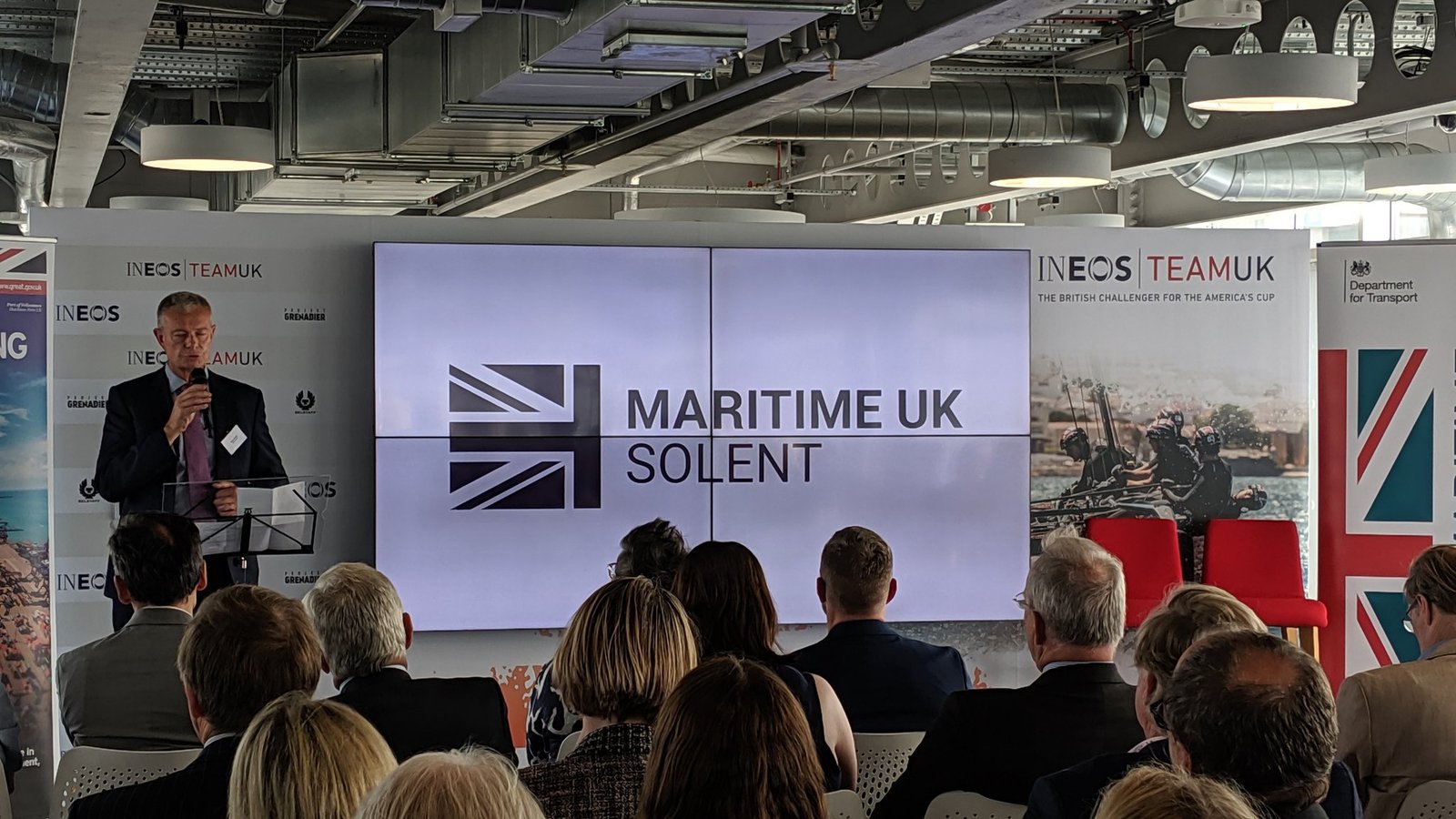 Maritime UK and The Solent Local Enterprise Partnership (LEP) have announced that they will be launching a new regional cluster organisation, one of the first of its kind to be established in the UK, to bring together the Solent's  maritime strengths and assets and champion the region as a globally significant maritime cluster.
Backed by the LEP, 'Maritime UK Solent' will help its members to develop international links to grow their businesses and provide them a direct route to Government with the help of Maritime UK.
The hub will convene, advocate and provide leadership for the sector in the Solent region. It will also encourage collaboration and best practice sharing to improve knowledge, reach and understanding of the sector within the region.
In addition to this, the body will hold regular themed networking events, offer advice on maritime matters in the Solent region and monitor and analyse relevant economic figures and data to foresee potential future challenges and opportunities.
The new body was announced by Kevin George, a Solent LEP Business Director and Chair of the Board for Red Funnel, the Isle of Wight ferry operator, at a recent event held by the Department for Transport (DfT) at the 1851 Trust in Portsmouth, to launch its 2018/19 Maritime Annual Report.
Further activity will follow in September during London International Shipping Week when the LEP will fully launch Maritime UK Solent.
Mr George said: "From the world's largest container and cruise ships relying on the infrastructure and connectivity of Southampton, to the Royal Navy's most complex and largest warship in history being based here in Portsmouth, the Solent region truly is at the heart of UK maritime. Its geography, heritage and the important part it plays in maritime innovation are all things that we are incredibly proud of and want to champion. We are delighted to announce the launch of the Maritime UK Solent hub, which will play a vital role in further solidifying the Solent as the UK's coastal powerhouse."
The creation of Maritime UK Solent is part of Maritime UK's programme to create regional cluster organisations in maritime regions across the country, modelled on the body for the Liverpool City Region, Mersey Maritime. 
For businesses and organisations that want to find out more about Maritime UK Solent and how to become more involved, the Solent LEP will be issuing more information on its website, solentlep.org.uk, in the coming weeks. To express interest in Maritime UK Solent email MUKSolent@solentlep.org.uk.