Media /
News: Maritime UK welcomes opening of Maritime Skills Academy
News: Maritime UK welcomes opening of Maritime Skills Academy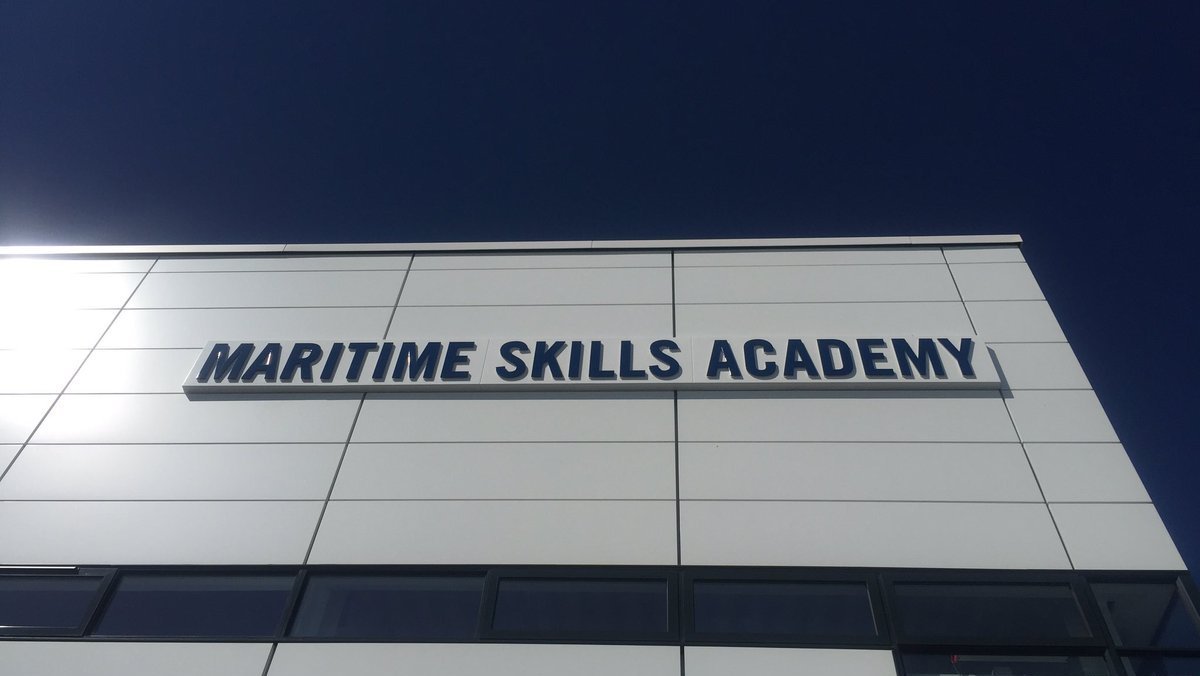 Maritime UK has welcomed the formal opening of a new state-of-the-art seafarer training facility in Dover.
The new training base represents a £6.5m investment and offers an extensive portfolio of MCA accredited STCW (Standards of Training, Certification, and Watchkeeping for Seafarers) courses; and, together with refresher training and professional development courses, it provides vital training for the maritime industry.
The first phase of the Viking Group's Maritime Skills Academy was opened by UK Chamber of Shipping CEO, Guy Platten and Maritime & Coastguard Agency Chief Executive, Sir Alan Massey.
The second phase of the development — due to be completed by 2020 — will include bridge and engine room simulators, high voltage training, and conference facilities.
During his speech, Guy Platten said:
"It's just not about the physical building.  The excellent trainers.  And even the students themselves.  It's about what this complex represents.  In this town, indeed, in this country, with such a long maritime tradition, you are literally building our future."
"These things don't just happen.  They require vision and tenacity.  Patience and skill.  Energy and, yes, sheer bloody mindedness.  Nobody knows this better than the Jaenicke family.  A family that has done so much for UK shipping and the maritime community, and will I'm sure continue to do so for generations to come."
Mark Dickinson, General Secretary of Nautilus, commented:
"It is great to see such investment in new facilities and it serves as a vote of confidence in the future of UK seafarer training. We congratulate Viking for having the vision and the drive to deliver this superb resource."