Media /
Queen Mary's Tessa Jones is 2018 Maritime Master
Queen Mary's Tessa Jones is 2018 Maritime Master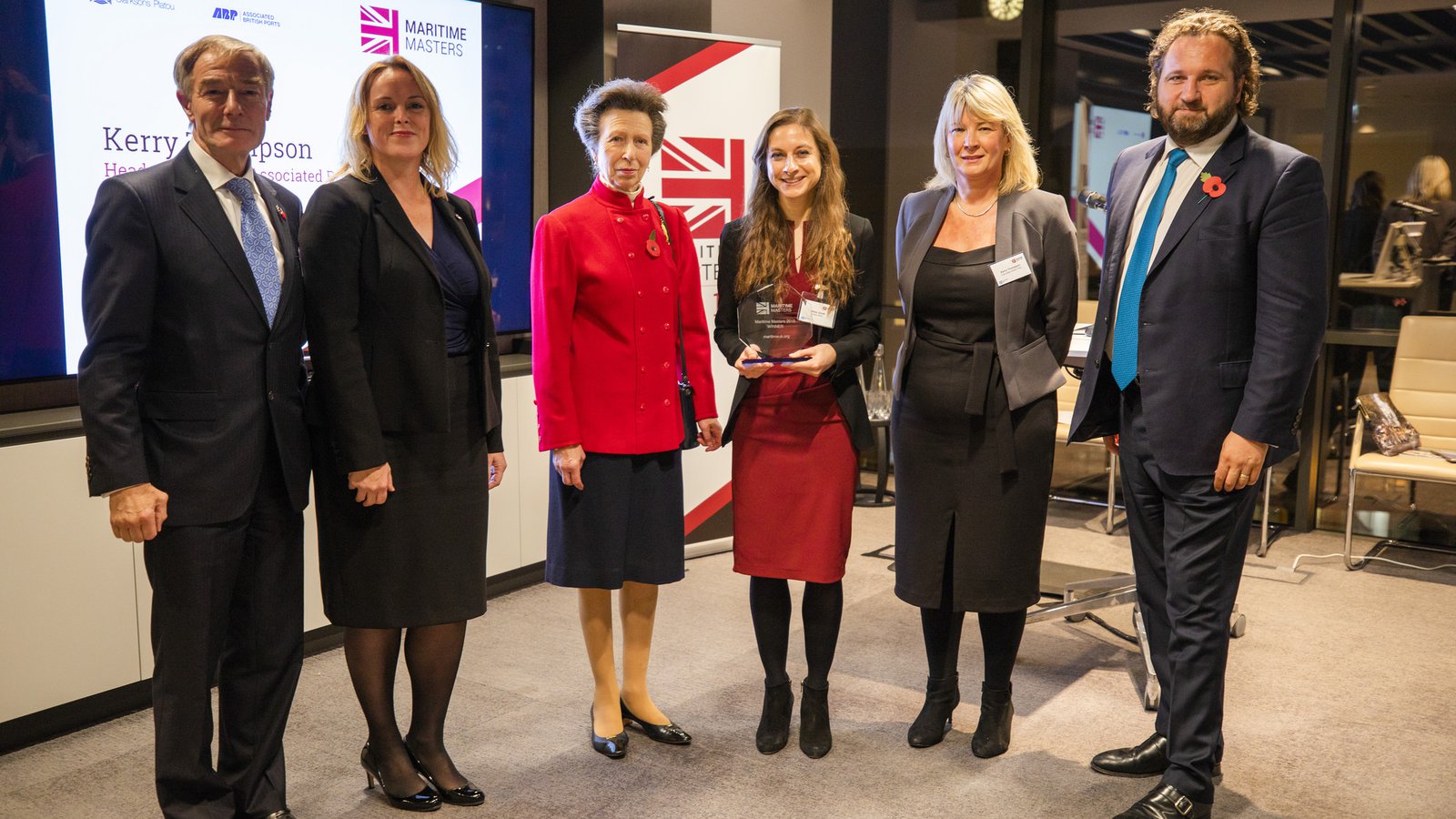 The inaugural winner of Maritime Masters programme is Tessa Jones of Queen Mary, University of London.
Maritime UK's Maritime Masters programme is designed to strengthen links between UK industry and academia by promoting academic excellence amongst students and their universities, whilst providing valuable research to support the maritime sector's collaborative work.
Students adopt research topics proposed by industry as their masters dissertation and present their findings to industry leaders at a high-level event on completion of their studies. Industry leaders vote for their winning research and participating students will be able to gain work experience within industry.

2018's finalist reception was held on Thursday at the London offices of Clarksons Platou. Following presentations by each finalist, the audience voted for their winning research. Tessa Jones of Queen Mary, University of London, clinched the prize. 
The University courses chosen represented a broad overview of UK academic abilities, ranging from naval architecture to maritime economics, ship management to shipping law. The research projects, tailored by University academic staff, related to contemporary issues concerning the UK maritime sector and its position within the global maritime environment.

HRH The Princess Royal, Maritime UK's Patron, attended the event and awarded Jones with the inaugural prize, for her research on blockchain, 'Electronic Bills of Lading; A brave new world?'. 

2018's finalists were:
2019's programme is being planned, and details will be circulated within industry shortly.
Photo shows (L-R) David Dingle, Sarah Kenny, HRH The Princess Royal, Tess Jones, Kerry Thompson and Andi Case.