People /
Ivana-Maria Carrioni-Burnett
Ivana-Maria Carrioni-Burnett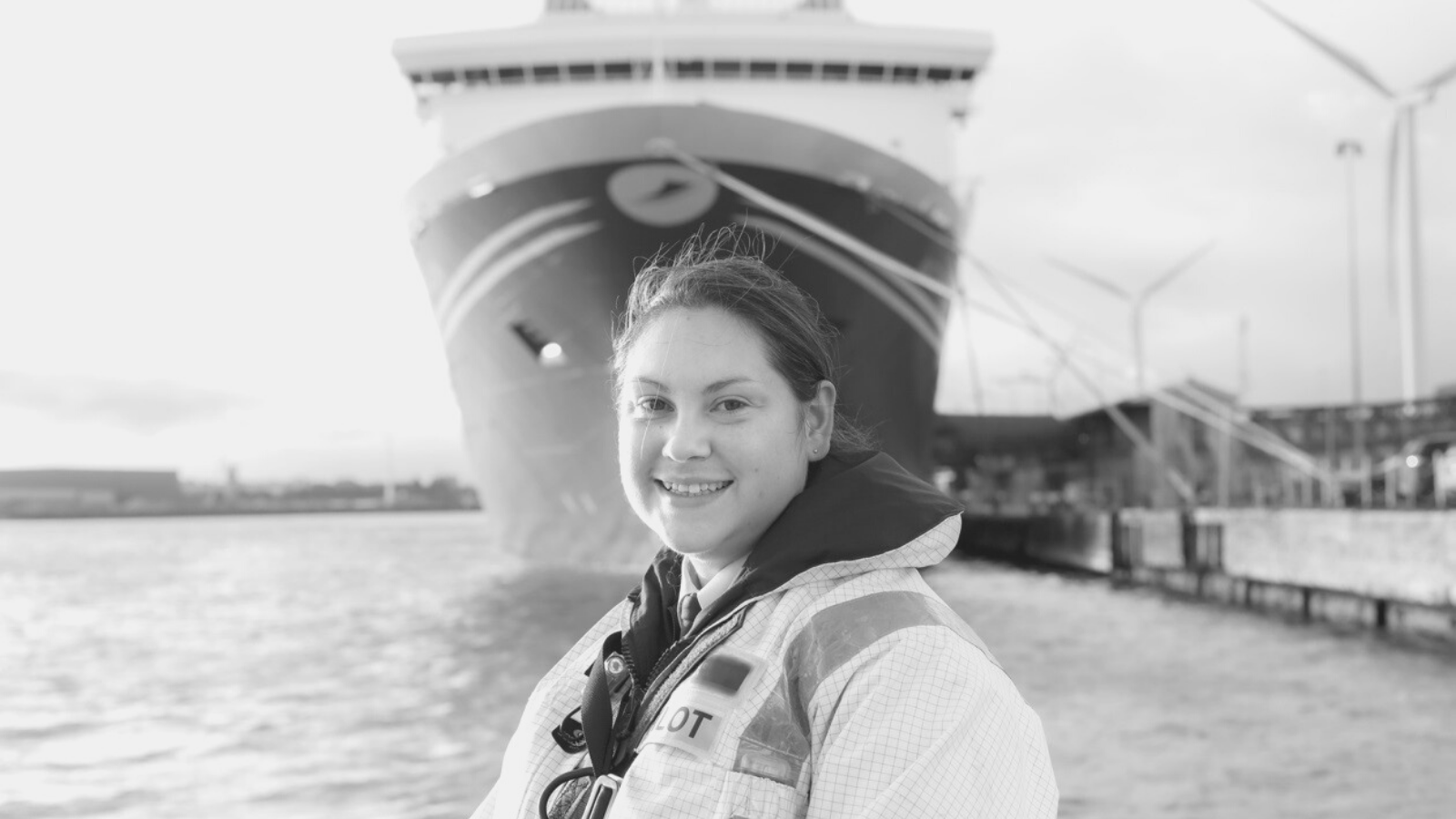 | | |
| --- | --- |
| Role | Marine Pilot |
| Organisation | Port of London Authority |
Ivana commenced her sea-faring career in the Royal Navy aged 18, developing her leadership and management strengths in a wide range of complex operating environments. From counter-piracy operations in the Persian Gulf to fishery protection in the hostile weather conditions off the British Isles in winter, from hydrographic surveying in the Red Sea to migrant operations in the Mediterranean, Ivana has experienced and witnessed first hand a range of both toxic leadership and passionate, inspirational and truly effective leaders. 
As an IHO qualified hydrographer, Ivana completed her BSc in Marine Sciences while serving in the Royal Navy. Her career took a turn towards specialising in navigation where she found a passion for training and instruction as well as ship-handling. She found that a coaching style of leadership suited her best and, having experienced the rewards herself, sought to develop that skill. Her efforts enabled her to successfully complete the highly sought after Command Qualification - the Navy equivalent to a Master Mariner's ticket - and gain a Career Commission. 
Instead of progressing this career path, Ivana chose to jump ship and transfer her love of navigation and ship-handling skills to the commercial world. Now a marine pilot for the Port of London Authority, Ivana navigates ships through the Thames Estuary to berth them on the river in a range of complex tidal conditions. 
Her spare time allows her to contribute elsewhere in the maritime sector. Ivana is currently contributing to Women on the Water whose focus is to support and encourage women in operational roles on the River Thames. An Associate Fellow of the Royal Institute of Navigation, she is a vocal member of the newly established Professional Maritime Group, representing the RIN at events such as the Safety of Navigation Advisory Committee for the UK. Keen to establish herself as a non-executive director, Ivana has been managing the Board of Advisors for the internationally recognised charity Human Rights at Sea and, continuing her own professional development, she is completing a Level 7 certificate in coaching and mentoring.
Expertise: Leadership, Pilotage, Ship-handling in confined waters, Coaching, Mentoring