Media /
News: IHS Markit becomes seventh company to achieve Charter certification
News: IHS Markit becomes seventh company to achieve Charter certification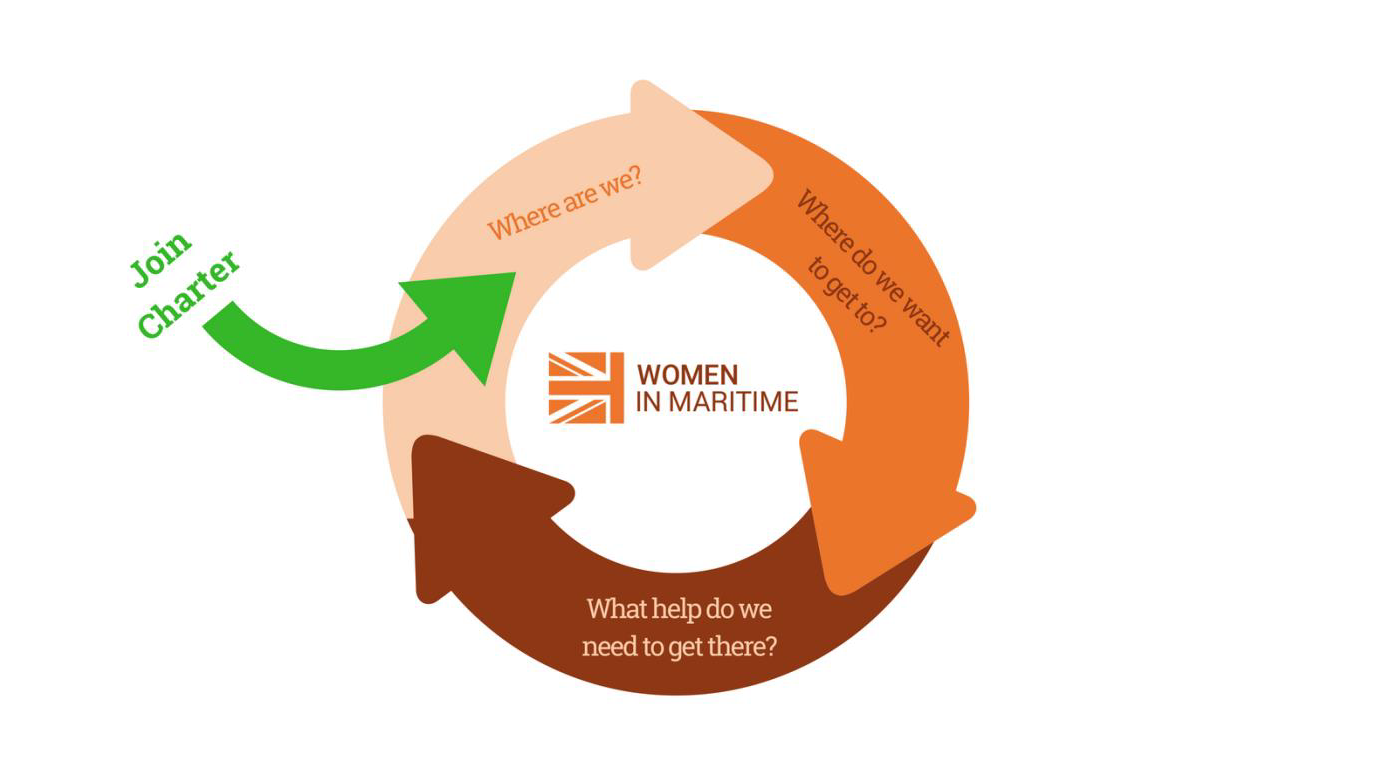 Maritime UK, the industry body for the maritime sector, has announced IHS Markit as the seventh company to gain Charter certification as part of the Women in Maritime programme.
In September 2019, Maritime UK launched the Women in Maritime Charter as the centrepiece of its efforts to boost gender diversity across the maritime sector. Seven companies have now gained Charter status: Bruntons Propellers, Shoreham Port, Fleetwood Nautical Campus, MFB Solicitors, Royal Fleet Auxiliary, Hutchison Ports and the latest company, IHS Markit.
To gain certification companies must share their baseline data including the total proportion of women in the company and in areas like senior management. Companies then set out targets for either five or ten years. The targets form a large part of individual company action plans, which also include commitments by the company to implement specific projects and initiatives. Through the life of the programme, Maritime UK regularly engages with charter companies to assess progress and identify areas for new programmes and activity whilst providing a platform to share best practice and challenges with others.
IHS Markit's action plan includes running a yearly employee engagement survey with particular focus on diversity and inclusion culture; a robust job description reviews to ensure the use of gender-neutral language and training/professional development opportunities for all employees, including unconscious bias awareness.
Charter companies are supported by Maritime UK's Diversity in Maritime programme and supported by a wealth of resources, toolkits, programmes and mentors. These include:
Online toolkit: a continuously updated online toolkit with best practice guides and policies including the latest one 'HR Guidance for Recruiters' which Maritime UK has launched as part of the new Diversity in Maritime programme
Interview Pool: which loans maritime women to companies that may lack diversity on interview panels. Research by the Women in Maritime Network identified that more diverse interview panels or panels with HR professionals with diversity training are more likely to recruit a diverse workforce. However, several smaller companies highlighted that they do not have access to such recruiters within their staff. The interview pool provides a facility for these companies to access relevant skills and expertise
Speaker Bank: provides a database of women speakers for panels and conferences. Through its work, the Women in Maritime Network heard that many conference organisers claimed that they were unable to identify women to speak on a relevant topic at events. The speaker bank will be expanded to cover a wider-diversity agenda with industry speaker specialising in LGBT+ and Mental Health and will continue to tag speakers with areas of industry expertise.
The first step to becoming a Charter Company is to sign the Pledge. Over 120 companies has now been signed a statement of intent to demonstrate commitment by companies to making progress on gender diversity.
Sue Terpilowski, Chair of the Women in Maritime Network said:
"We are delighted to celebrate IHS Markit becoming the seventh company to gain Charter Certification. We salute their commitment to boost diversity in their organisation and assist us combat barriers for women entering and staying in the maritime sector"
Harry Theochari, Chair of Maritime UK said:
"We were determined that our diversity programmes will be robust and meaningful. We look forward to continuing to work with our Charter Companies to deliver these ambitious action plans. To deliver against our ambitions, including Maritime 2050, our sector must have access to a diversity of thought and talent. To thrive, we need to succeed on diversity, and we now call on other companies to seek Charter certification and join our Diversity in Maritime Networks."
Ashlee Williams, Executive Director of IHS Markit, Maritime & Trade said:
"Inclusion and diversity are an important part of our DNA at IHS Markit. While it is not easy starting out as a woman in a traditionally male dominated field and the shipping industry has come a long way over the last few years in relation to diversity. We can achieve more to ensure lasting cultural change and so we support this great initiative for more women to join the industry and boost gender diversity across all areas of the maritime sector."