Media /
News: Maritime UK launches 'Build Back Better' series
News: Maritime UK launches 'Build Back Better' series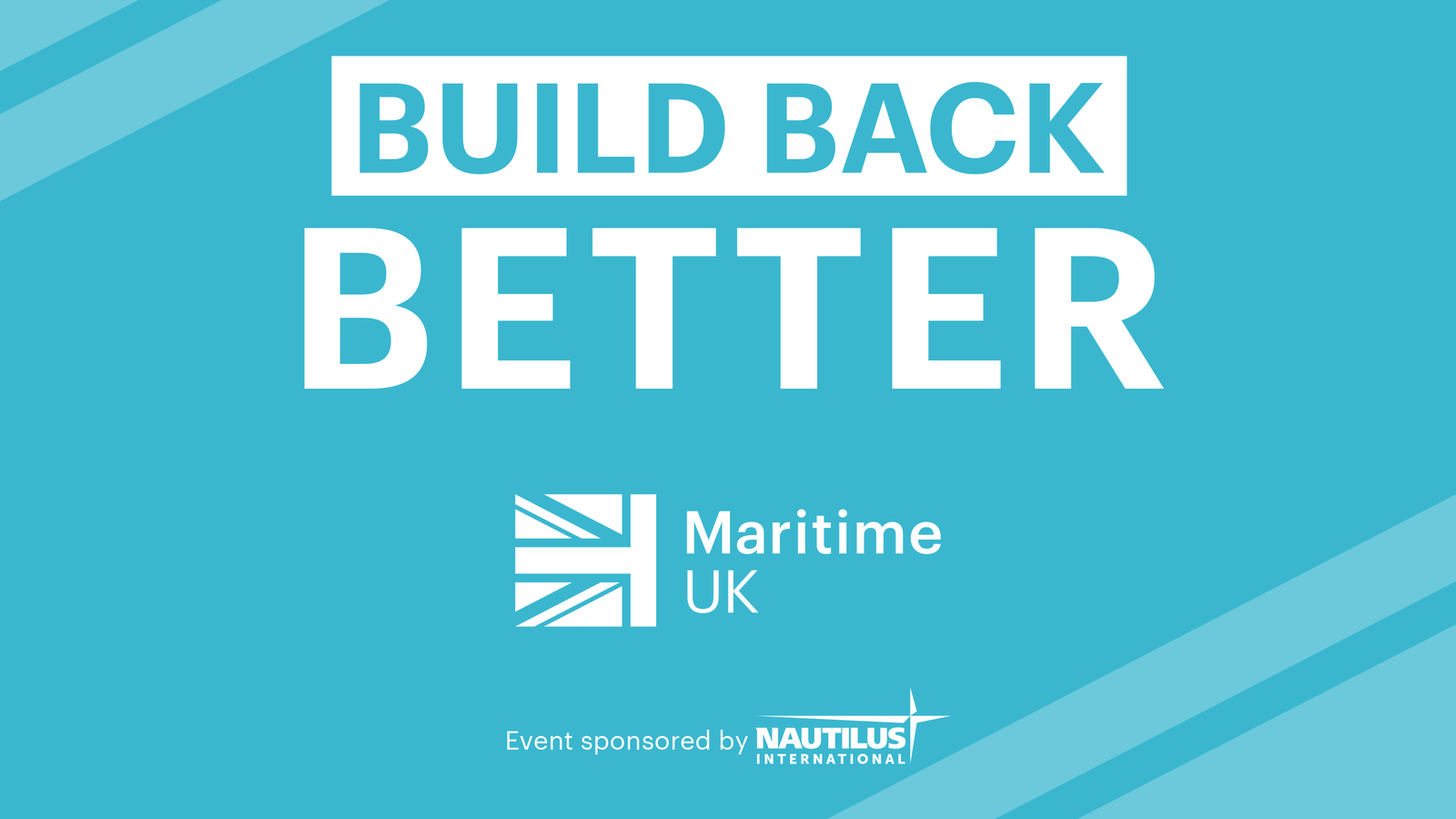 Leading industry experts will debate how the maritime sector will 'Build Back Better' after Covid-19 at a webinar hosted by Maritime UK: Build Back Better - What does it mean for maritime?
The first event in the series is sponsored by Nautilus International. 
Alongside a key note address by the Minister for Maritime Robert Courts MP, a panel of industry speakers will set out their priorities for the future, and what is required from the sector to ensure that the recovery is as progressive and sustainable as possible. 
This will include shorter term priorities such as job security and recruitment, as well as longer term considerations around green growth, innovation, and opportunity for coastal communities.
The event will set the scene for Maritime UK's Maritime 2050 Conference, set to take place on 25 June in Birkenhead in partnership with Mersey Maritime and the Department for Transport, where the longer-term ambitions of both industry and government will be explored in more details against the backdrop of the recommendations set out in the Maritime 2050 strategy in 2019.
The 90-minute webinar will take place on Tuesday 11 May 2021 at 15:30 GMT, and will be the first in a series of events looking at progress within key priorities for the sector taking place throughout 2021.
The event will be moderated by Maritime UK Chair, Sarah Kenny, and speakers will include the Minister for Maritime Robert Courts MP, alongside leading  industry figures such as Mark Dickinson, General Secretary of Nautilus International. More speakers will be announced soon.
Sarah Kenny, Chair of Maritime UK said:
"As the UK emerges from one of the greatest economic shocks in modern times, now is the moment to consider what the future maritime sector looks like. What do we need to do differently? What have we learned, and how can be shape a better future for both the maritime sector and the wider economy that we underpin? 
"As we rededicate ourselves to the ambition of Maritime 2050, let's make sure we do so in a way that build back better – better for those in the sector, better for those that may wish to join us, better for the communities we support and better for the country and planet in which we play a critical role."
Commenting, Mark Dickinson, General Secretary of Nautilus International said: 
"This timely event will allow us to consider the kind of future we want to see for the maritime sector as we emerge from the devastating impact of Covid-19.
"This is an important opportunity to define what 'building back better' really means for our industry and to set out a blueprint for a fairer future."