Media /
Skills focus for Maritime UK's Futures Programme
Skills focus for Maritime UK's Futures Programme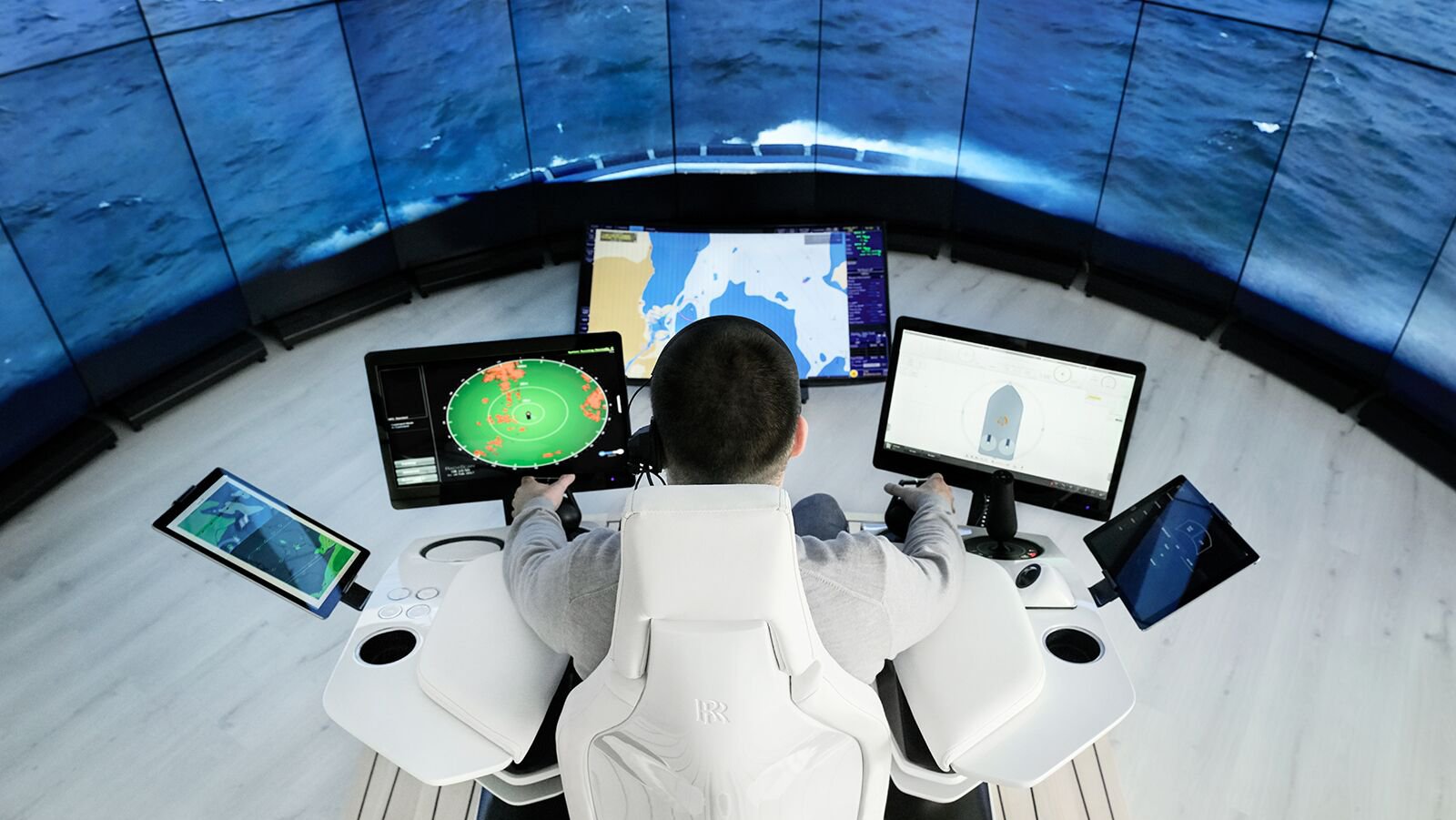 Maritime UK today announces the first workshop as part of its Futures Programme, looking specifically at future skills. The umbrella body for the maritime sector has initiated its Futures Programme to help understand the future shape of the UK maritime sector through the exploration of a broad range of drivers of change, ascertaining which areas will have the greatest impact.
The workshop will be held at 30 Park Street in London, home to Maritime UK and a number of its members, on 23 November.
In addition to industry leaders from across the maritime sector, participants include:
Ade McCormack - Founder of the Digital Readiness Institute

Capt. Eero Lehtovaara, AFNI - Senior Vice President, ABB Marine & Ports

Wilson Wong - Academic Fellow, Chartered Institute of Personnel and Development

Richard Westgarth - Head of Campaigns, BMT

Freyja Lockwood - Future City and Innovation Manager, Bristol City Council

The Futures Programme is sponsored by BMT, a leading international design, engineering, science and risk management consultancy.
BMT's CEO, Sarah Kenny, was last week announced as the next Vice Chair of Maritime UK, to serve alongside Norton Rose Global Head of Transport, Harry Theochari, from 1 December.
The UK government's Maritime Growth Study review (February, 2018) urged industry to consider the likely skills implications of the rapidly changing technological landscape across the sector, and the early futures focus on skills reflects that recommendation.
David Dingle, Maritime UK Chairman, said:
"To best position the UK as a competitive, global maritime nation, it's vital that we understand what future we will be competing in. This ambitious programme will ensure that our companies are best-placed to prepare and shape that future, while demonstrating the UK's position in world-leading maritime thought-leadership and research."
Richard Westgarth, Head of Campaigns at BMT and Maritime UK Futures Programme coordinator said:
"We have skills shortages, we see trade changing and we've seen the impact of the potential of Brexit starting to come through," he says. "I think there's a real energy now within the industry from academia, companies and the sector is really take control of this and drive it forward. The UK government's Maritime Growth Study and subsequent review paper have been key points driving that."
Sarah Kenny, CEO at BMT and Maritime UK Vice Chair-elect said:
"The BMT-sponsored workshop today is a unique opportunity to have a say in the direction of the UK maritime sector. Crucial to the sustainable growth of this sector, and in light of the post-Brexit trading environment, we need to see a continuum of pooled investment, collaboration, consensus and solidarity -  in vital areas covering technology, trade, infrastructure, environment, people and security/resilience.
"The UK is in an excellent position to lead on opportunities for the global shipping industry, given its long maritime heritage and agile business ecosystem.
"With advances happening in UK commerce that have seen the emergence of autonomous transportation systems and the design of resilient supply chains, infrastructure and shipping networks, combined with the opportunities presented by new environmental regulations – we will tackle head on the challenges and opportunities set by 'Maritime 2050' to allow us to further expand overseas and see continued development of our home markets."
Maritime UK's Futures Programme will initially focus on skills and then move on to other areas. The output from each workshop will help inform those that follow. The workshops will invite participants to identify the drivers for change for the UK maritime sector, pinpointing which change-causing factors will have the largest effect on industry and determining the potential extremes of that impact. From that, participants will determine the main areas of opportunity for the future.
The futures programme is designed to sit alongside the government's Maritime 2050 initiative, whose delivery plans will be agreed in partnership with industry.