How marine and maritime deliver growth: cross-sector opportunities
How marine and maritime deliver growth: cross-sector opportunities
Published:30 Aug 2022
Last updated:31 Aug 2022

Address
UK


Start Date
14 Oct 2022

End date
14 Oct 2022

Time
noon - 3 p.m.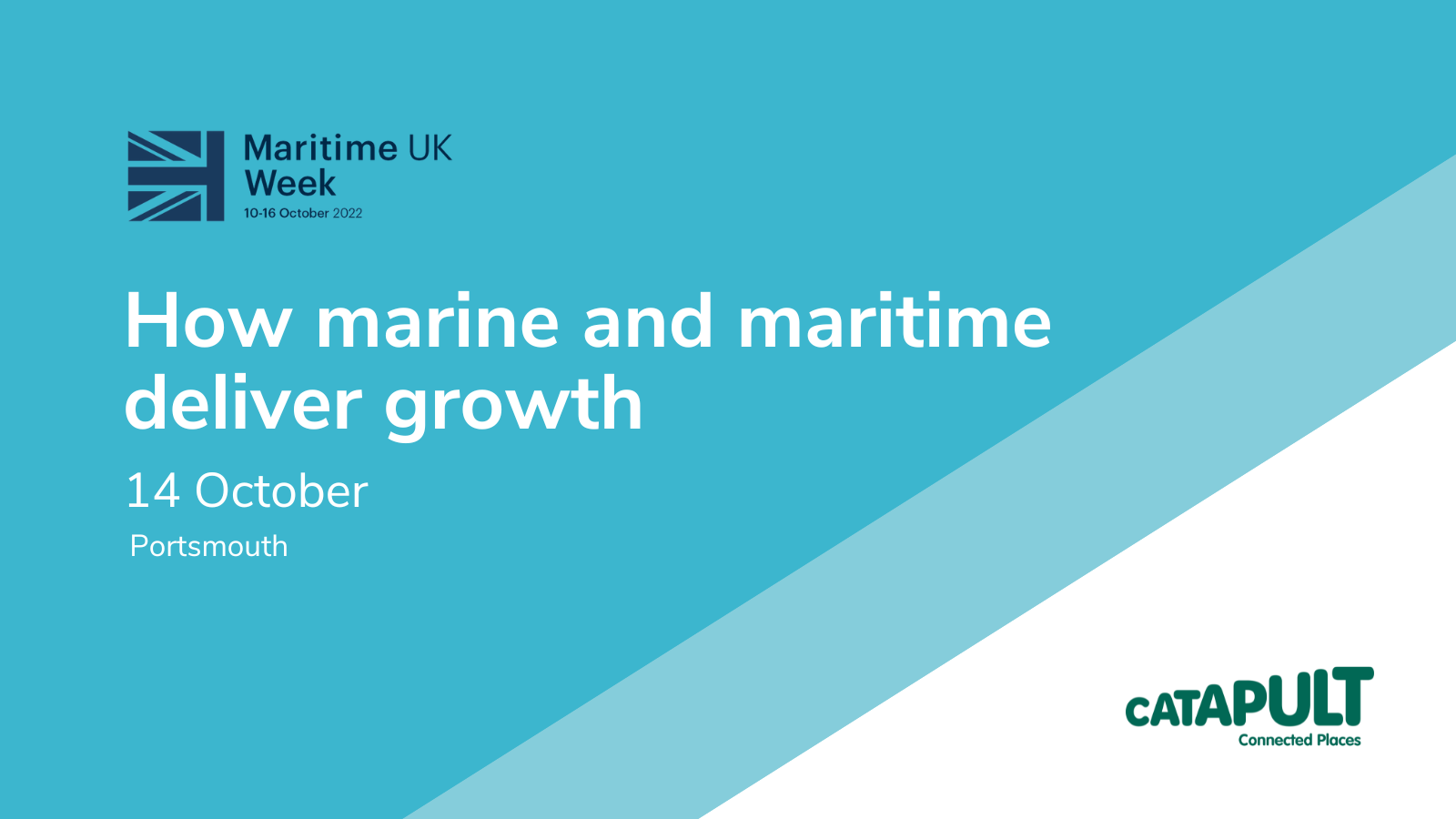 On 14 October Connected Places Catapult, with its partners Portsmouth City Council and Hampshire County Council, will host a Connections Cafe 'How marine and maritime deliver growth: cross-sector opportunities'. 
The event will focus on key challenges faced within the industry and identify opportunities driving innovation and prosperity. 
It aims to encourage collaboration from complementary sectors, ranging from industry to academia, and understand the benefits for those in marine and maritime.