Glasgow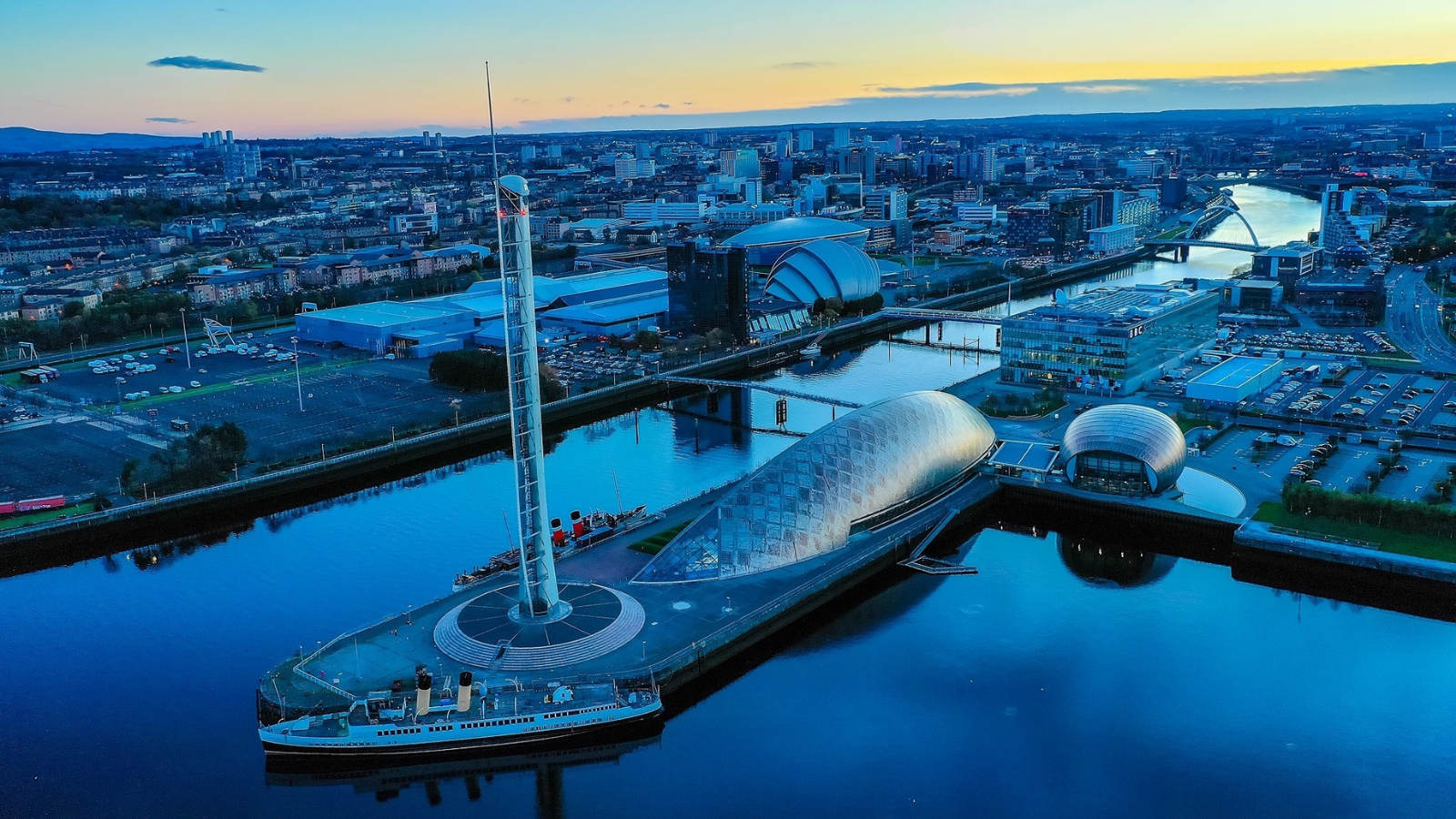 The third Maritime UK Awards are being held at the Glasgow Science Centre, on the banks of the River Clyde, synonymous with the country's shipbuilding industry. Glasgow has been chosen as the host for the 2022 awards to build upon the sector's activity at COP26. 

Glasgow Science Centre
Glasgow Science Centre is one of Scotland's must-see visitor attractions - presenting concepts of science and technology in unique and inspiring ways. It is an independent Scottish Charity (SC030809) the aims of which are:
To create interactive experiences that inspire, challenge and engage to increase awareness of science for all in Scotland;
To enhance the quality of science and technology learning;
To communicate the role of leading edge science and technology in shaping Scotland's future;
To build partnerships to develop our national role in science communication and education;
To promote Scotland's science, education and innovation capability.
People Make Glasgow
The official tourist and visitor website for the city of Glasgow filled with ideas and inspiration for things to do when visiting the city. Visit People Make Glasgow.