Media /
News: Maritime UK welcomes Aberdeen Harbour Board as the first Diversity in Maritime sponsor
News: Maritime UK welcomes Aberdeen Harbour Board as the first Diversity in Maritime sponsor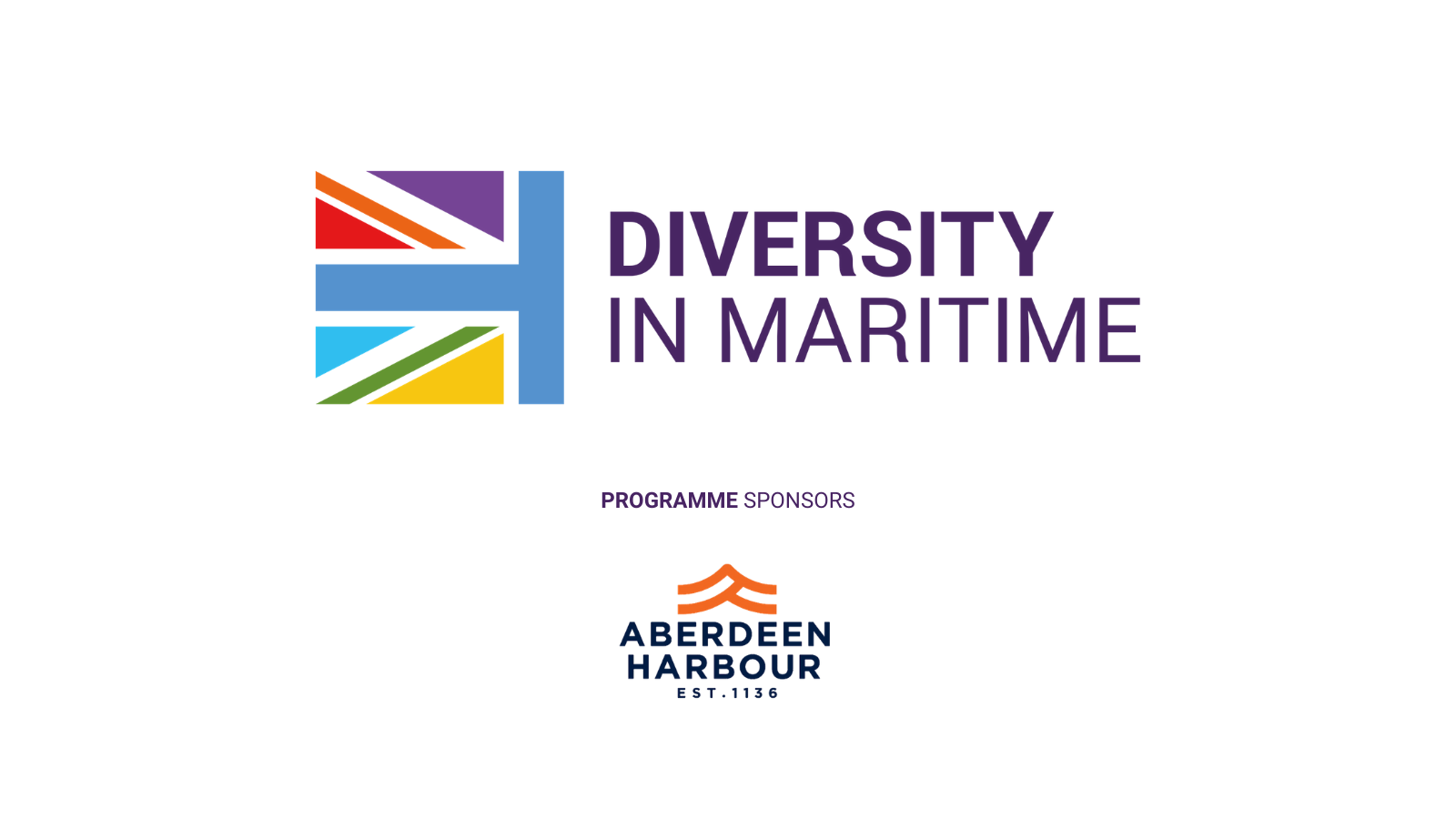 Maritime UK, the umbrella body for the maritime sector, is delighted to announce Aberdeen Harbour Board as the first industry sponsor of the Diversity in Maritime Programme.
The Diversity in Maritime Programme was launched in May 2020 in response to the Department for Transport's flagship Maritime 2050 strategy which stated "The maritime workforce of the future will be diverse. New roles, new technologies and a changing image of the sector will draw in people from all backgrounds across the entire UK."
The Diversity in Maritime programme was built on foundations laid by Women in Maritime and includes:
Diversity in Maritime networks: Four current networks covering Women, Mental Health, Pride and Ethnicity which bring together individuals from protected characteristics, and allies, from across the maritime sector in a safe-space environment to share best practice and discuss barriers faced. The networks are supported by four working groups tasked with developing solutions to identified barriers.
Diversity in Maritime Pledges and Charter: The Diversity in Maritime Pledges are public commitments – with headline progress reporting - made by senior leaders from across the sector to ensure that maritime is inclusive, diverse, and welcoming. The pledges act as the first step towards becoming a Diversity in Maritime Charter organisation. The Charter is a robust agreement between signatories and Maritime UK with formal reporting processes to monitor performance. 
Online toolkit: a continuously updated platform with best practice guides and policies to support companies as they work toward a more diverse and inclusive workplace. 
A range of initiatives including:
Having received seed funding from the Department for Transport to establish the programme, Maritime UK is now seeking support from companies committed to creating a more inclusive and diverse maritime sector. A series of sponsorship packages are being offered. 
Sarah Kenny, Chair, Maritime UK said: 
"We're delighted to welcome Aberdeen Harbour Board aboard as our first Diversity in Maritime Programme sponsor. 
"Without a diverse workforce we will not be able to tackle the challenges we face – including Building Back Better from COVID or coming up with the solutions to enable the transition to net zero maritime. A mix of ideas and creative thinking is critical to the future success of UK maritime, one of Britain's biggest industries. Since launching in May last year, we have been really encouraged by the response from companies and individuals across the country. Together, we are moving the importance of diversity in our sector up the agenda and already making a positive contribution to the lives of colleagues across the country. We are ambitious to do more, and therefore hugely appreciative to Aberdeen Harbour Board for their support. 
"We call on other companies and organisations to come forward and talk to us about how they can support this essential programme."
Debbie Cavaldoro, Co-Chair, Diversity in Maritime Taskforce said:
"It is great to welcome our first sponsor on board, demonstrating a commitment from the industry in supporting the Diversity In Maritime programme and recognising the need to bring people from all parts of the maritime sector together to build a more diverse workforce.
"I hope this will just be the tip of the iceberg and more companies will come forward to support the programme and help us to realise the many initiatives we have planned."
Michelle Handforth, Chief Executive of Aberdeen Harbour Board said: 
"We are proud to be the first sponsor of Maritime UK's 'Diversity in Maritime' programme. 
 "A skilled, diverse and inclusive workforce is crucial for the maritime sector to prosper and being part of this exciting programme will further our own commitments to having an inclusive and diverse workforce at Aberdeen Harbour. 
 "We look forward to working with organisations from around the UK to ultimately ensure that the maritime sector is skilled and ready for the future."