People /
Events /
Maritime Skills Commission: The Indonesia Opportunity
Maritime Skills Commission: The Indonesia Opportunity
Published:6 Aug 2021
Last updated:6 Oct 2021

Address
Virtual


Start Date
7 Oct 2021

End date
7 Oct 2021

Time
9:30 a.m. - 11 a.m.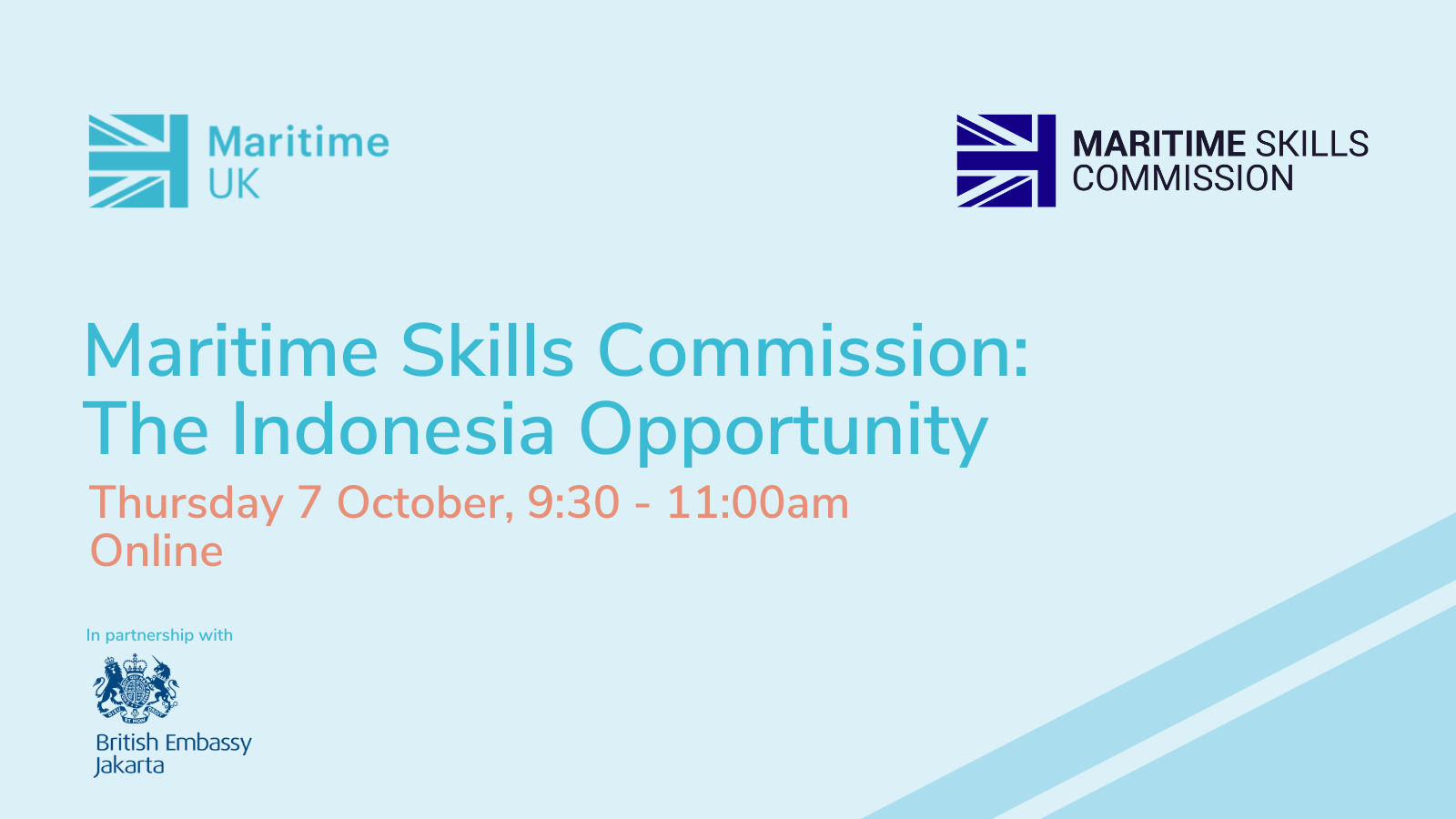 The Maritime Skills Commission invites you to attend a special webinar on the 'Indonesia Opportunity' with the British Embassy in Jakarta.
The webinar will explore existing UK and Indonesia partnerships in maritime education and training to help show the scale and nature of the opportunity and discuss how to help build effective partnership with Indonesia. 
Speakers will include:
Graham Baldwin, Chair, Maritime Skills Commission
Roy Gardner, Vice Principal Corporate Development and Innovation, City of Glasgow College

Carla Gethin, Associate Director, Business and International Partnerships, City of Glasgow College 
Iain Mackinnon, Secretary to Maritime Skills Alliance/Maritime Skills Commissioner
Captain Sahattua Simatupang, Head of Human Resources Development on Sea Transportation, Indonesian Ministry of Transportation
Register below.