Media /
News: Maritime UK announces student shortlist for Maritime Masters competition
News: Maritime UK announces student shortlist for Maritime Masters competition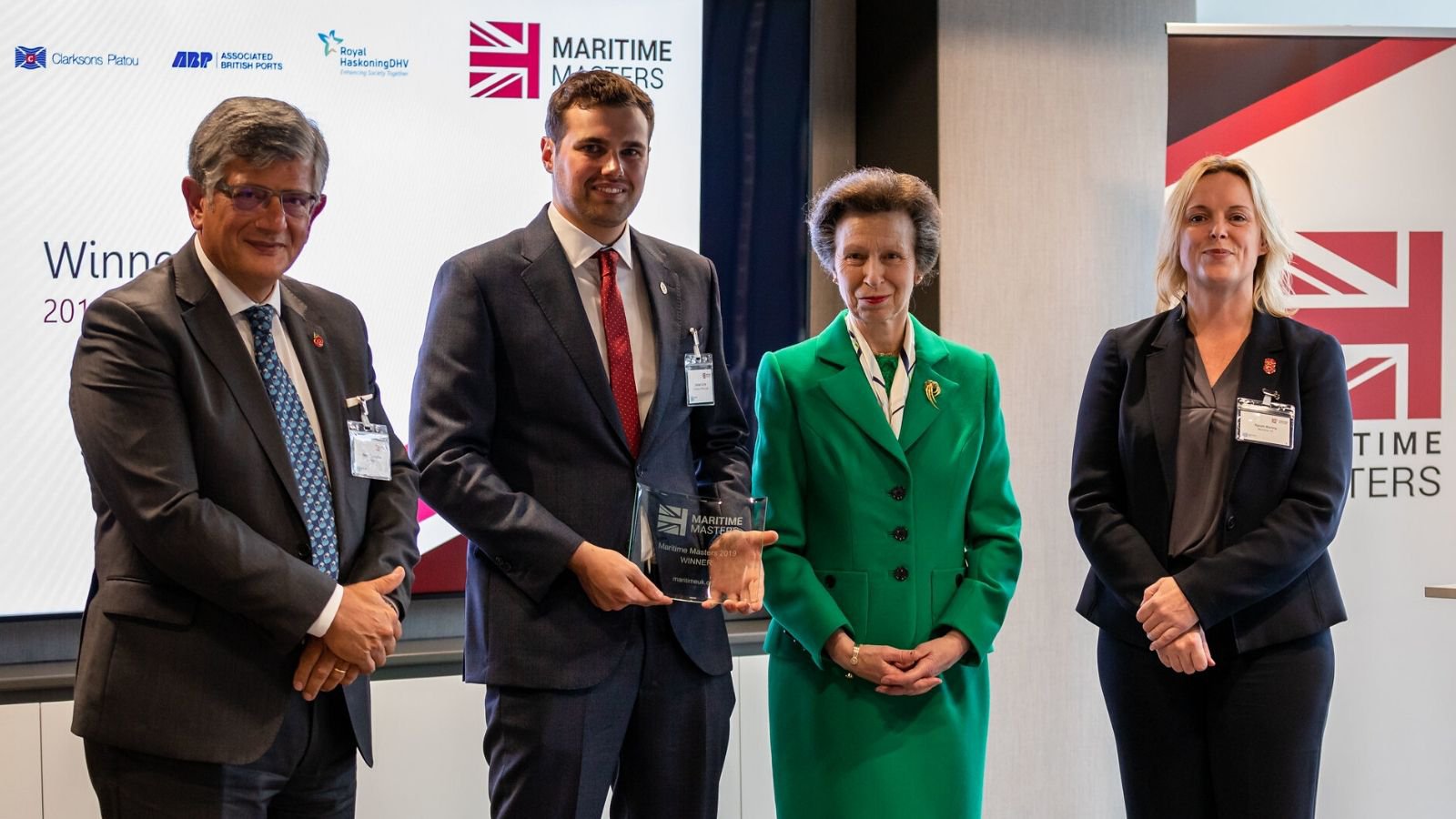 Maritime UK has announced the names of the students shortlisted for this year's Maritime Masters programme.
The Maritime Masters programme, run by Maritime UK, aims to encourage and increased the interaction between the UK's maritime industries and academia. The programme promotes academic excellence among students whilst providing valuable insight into the most recent research which will be supporting the work of the maritime sector in the future. The Maritime Masters programme is currently in its third iteration and is sponsored by Royal HaskoningDHV and Clarksons Platou.
The shortlisted students, the majority of which are currently completing their final research towards their master's degrees, have been selected by the academics at each of the nine participating universities: Cardiff University, UCL, University of Strathclyde, Queen Mary University of London, University of Southampton, Newcastle University, University of Plymouth and Liverpool John Moores University. 
A student finalist from each university will be selected from the shortlist ahead of the 2020 Maritime Masters Finalist Reception, which due to COVID-19 restrictions this year will be hosted in a virtual format. Each finalist will be presenting their research to an audience of peers and industry representatives and one will be voted the winner of this year's competition. Previous winners have included Tessa Jones from Queen Mary, University of London and Jordan Curtis from the University of Strathclyde.
As a result of the outbreak of COVID-19, Maritime UK has, together with the programme sponsors, put on a series of virtual events throughout 2020 in order to engage with students across the world. As well as attend these events to hear from industry experts from across the sector, students from all participating universities have had the opportunity to engage with industry through the process of 'student adoption' where industry representatives provide guidance and insights into relevant parts of the maritime sector. 
This year's participating students are drawn from a wide range of academic disciplines and conduct research on topics ranging from regulatory frameworks, environmental and legal considerations, financing opportunities and the effects of COVID-19 on shipping finance. navigation, autonomous shipping, port operations, UK imports and exports and maritime safety.
Ben Murray, Director at Maritime UK, said:
"We are excited to be able to run the Maritime Masters programme in its third year and to give a new cohort of students the opportunity to present their research to a wider audience across the sector. 
Despite the challenge of the COVID-19 outbreak, with the help of programme sponsors Royal HaksoningDHV and Clarksons Platou, the programme has been able to adapt and continue to provide value to participating students."
Ben Challier, Business Development Director for Aviation and Maritime at Royal HaskoningDHV said:
"It is a privilege for Royal HaskoningDHV to be playing a part in such a worthwhile programme. We see it as our duty to support schemes like Maritime UK's Maritime Masters programme that safeguards the future of the industry by bringing through the next generation. For example, recently we have provided insight into port operations and ferry traffic management to student studies into post-Brexit industry challenges, which is being actively tackled by our clients in 2020.
With COVID-19, this year has brought a huge amount of additional challenges to students and we are therefore excited to be supporting the shortlisted students by sharing our knowledge on the challenges the maritime industry is facing to help them shape targeted research around those topics."
L&D Advisor at Clarksons Platou Malcolm Willingale added:
"The Maritime Masters competition is an important building block in establishing a bridge between industry and academia. Clarksons is keen to continue its sponsorship of the programme and provide help to the competitors' research projects."
Read more about the shortlisted students here: